Speakers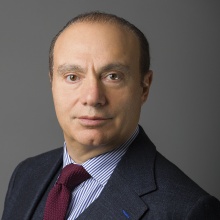 Omer Burhanoglu
CEO and Board Member of FARPLAS Group of Companies (Turkey)
Born in Trabzon, Turkey in 1960, Omer Burhanoglu, completed his education in Istanbul and graduated from Bosphorus University with a BS degree in mechanical engineering in 1982. He earned an MS degree in system analysis at Istanbul Technical University where he also studied business administration at Ph.D. level.
Omer Burhanoglu started working at Farplas in 1983. In a short time he made significant progress in applying many firsts to the sector with his innovative ideas and practices. He played an important role at Farplas Group of Companies becoming one of the leaders in the automotive industry. He is currently CEO and board member of the company.
Former Chairman of TAYSAD (Association of Automotive Parts and Components Manufacturers), Omer Burhanoglu is currently the Board Member of Turkish Exporters Assembly (TIM), Chairman of TIM Automotive Sector Council, Chairman of Industry Commission and Vice-President of Automotive Industry Exporters' Union (OIB). Burhanoglu is a photographer and active in sports; he has been involved and continues to support various social responsibility projects in art, sports, education and health.
CEO and Board Member of FARPLAS Group of Companies (Turkey)