Partners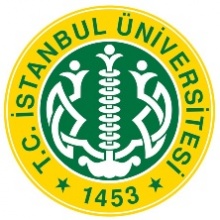 Istanbul University
Official Partner, Organizer and Host
The history of the Istanbul University, one of the most well-established and oldest brands of Turkey, dates back to 1453. It is also the history of the very academic education and development of Turkey. Istanbul University brings together the East and the West, the past and the future. It is the leading University of Turkey, rated at the top of the local rank-list and raising competent individuals who produce beneficial knowledge for the country and for the whole humanity. Istanbul University is now set out to take its place among the leading universities of the world. The University continues its activities in no less than 12 campuses.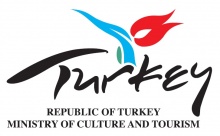 Turkish Ministry of Culture and Tourism
GENERAL PARTNER
The Ministry of Culture and Tourism (Kültür ve Turizm Bakanlığı) is a government ministry of the Republic of Turkey, responsible for culture and tourism affairs in Turkey.
On May 24, 2016, Nabi Avci was appointed as the Minister, succeeding Mahir Ünal who had served since November 24, 2015.

TURKISH AIRLINES
Official Sponsor & Carrier
Turkish Airlines, Turkey's national flag carrier was founded in Ankara on May 20, 1933 under the name of "State Airlines Administration" and started its operations depending on Ministry of Defense. In 1955, it was restructured into "Turkish Airlines". 25% of the company is sold under the privatization program in 2005. Today 49.1 % of the company is owned by Privatization Administration and the rest of the shares are on free float.
Turkish Airlines, one of the fastest growing airline companies of Europe has put signature to the record by new routes and joined Star Alliance on April 1st, 2008.
Turkish Airlines, with fleet consisted of 327 aircraft (passenger and cargo); organize flights to total 290 points including 241 in international and 49 domestic lines. Thus, Turkish Airlines is a member of the Star Alliance network which was established in 1997.
In order to keep alive its brand equity, which provides a serious advantage in terms of competition, Turkish Airlines focuses on the investments that support its brand equity such as offering quality, entertainment systems within the aircrafts, comfortable seats, aesthetics and quality of presentation, investments in personnel having high profiles. THY follows the technological innovations and, with its developing and growing fleet, carries out works that also support the training of its employees.
Turkish Airlines, which acts with the awareness and responsibility of being flag carrier of Turkey, regards flight safety and service quality as its two indispensable items. For this reason, it continues its studies for flight safety and service quality without any interruption. Of these studies by the evaluation of Skytrax; The Company which has the title holder of four stars airlines actually; keeps going on studies in order to get the degree of 5 stars airlines.
With the awareness of the responsibility given by the mission of being a pioneer undertaken by Turkish Airlines, the airline is determined to carry its leader identity in the sector forward. Furthermore it maintains its target of becoming regional leader and a global airlines company prominent in Europe which is preferred for its service quality, trustworthiness and competitive power.
In addition to Europe, Turkish Airlines has also strategic network expansion into the Russia, Central Asia, Far East Asia, Middle East, Africa and North and South America. One of the fastest growing airlines in the world, Turkish Airlines holds a strategic position between East and West around the globe.
Turkish Airlines also won SkyTrax Award for the Best Airline in Southern Eurpope on April 2, 2009. Turkish Airlines achieved a great success by winning the "Skytrax World Aviation Award 2009" known as the Oscar of Aviation industry.
Turkish Airlines wins SkyTrax Award for the "Best Airline in Southern Europe" as the airline achieved the same great success last year. The global airline won the SkyTrax Award, known as the "Passengers Choice Awards," for the "Best Airline in Southern Europe" consistently in 2009, 2010, 2011 and 2012. In 2012, Skytrax named Turkish Airlines "Best Premium Economy  Seats in the world" for its Comfort Class seats.
Turkish Airlines flies to more countries in the world than any other airline (116 countries over five continents) according to UMB's Official Airline Guide. In 2013, Turkish Airlines, was named "Best Airline in Europe" by Skytrax. A winner of the "World's Best Economy Class On-Board Catering" award, Turkish Airlines was also the recipient of the Skytrax "Best Business Class Catering" award in 2013. In 2014, Turkish Airlines has been chosen "Best Airline in Europe" in last four years and awarded "Best Business Class Onboard Catering", "Best Business Class Lounge Dining" by Skytrax in 2014 World Airline Awards. In 2015, Turkish Airlines has been chosen "Europe' s Best Airline " for the fifth  and awarded "Best Airline in Southern Europe" for the seventh consecutive time.
Facts & Figures
Number of aircraft: 327 (passenger and cargo)
Aircraft types: A340-300, A330, A319, A320, A321-200, B737-900ER, B737-800, B737-700, B737-800 WL, B777-300ER
Hubs: Istanbul, Ankara
Frequent flyer program: Miles & Smiles
Number of destinations: 290 points (including 241 in international and 49 domestic lines)
Network strengths:  Europe, Russia, Central Asia, Far East Asia, Middle East, Africa, North and South America

TRT WORLD
Official Partner and Special Dinner Sponsor
The Turkish Radio and Television Corporation, Turkey's national public broadcaster, first hit airwaves on May 1st, 1964. TRT's first television transmission followed on January 31st, 1968. Since its early days in radio, it has prided itself on providing quality, balanced programming. Today, TRT has evolved into a network of 14 television channels, 16 radio stations, and a variety of web platforms transmitted in 38 languages throughout the world.
At TRT's newest channel, TRT World, audiences can expect balanced, in depth reporting with a focus on global responsibility. Headquartered in Istanbul, with four newsrooms located around the world, we bring you news coverage 24 hours a day, seven days a week. TRT World is on your TV, bringing you live reports and documentaries. Online, you'll find articles and vodcasts, which means you can take the news with you on the go. TRT World follows you.
Our team of journalists work tirelessly to bring you, the world citizen, heart of the story, the humanitarian perspective. Through this, audiences gain knowledge about all sides of a debate and widen their understanding of the world. TRT World is where news inspires change.

Ata Holding
Official Partner and Sponsor
The foundation of Ata Group of Companies operating in various sectors goes back to Seri İnşaat (Construction) established in 1969. Atatürk Dam and Hydro-electrical Plant is one of the major references of the Group in construction sector. Today, Ata Group of Companies operate in diverse sectors including Finance, Technology, Food, Logistics, Real Estate Development, Building Materials Production, Fashion, Tourism and Foreign Trade. This diversity protects the Group against severe unexpected fluctuations that might occur in market conditions .Ata Group is the owner or the majority shares holder of 35 companies operating in various sectors in 8 countries/4 continents. TAB Gıda is Burger King Corporation's largest master franchisee globally. The company also operates as master franchisee of Arby's, Sbarro, Popeye's and also owns Usta Dönerci Brand in Turkish QSR market. Tab Gıda also operates about 475 Burger King restaurants in the People's Republic of China.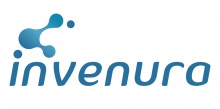 INVENURA
Official Partner and Catering Sponsor
Invenura Group combines expertise and technology under one roof in our business where it has started to protect the human and environmental health with international standards.  Our Group based out of Dubai has opened the doors of the future to our customers by providing sustainably reliable testing services in laboratories equipped with next-generation devices with leading experts in Turkey.
İnvenura, as the largest fully integrated food testing and inspection Group in Turkey, has been dealing with the business in scope of Food Analysis, Consulting, Surveillance & Audit, Plant Protection Products Licensing services since 2011 in widest range of customers from the shopping malls to restaurants, from the farmers to retailers in İzmir, Manisa and İstanbul.
Our activities are carried out in accordance with TS EN ISO 17025 Quality System Standards in Food Analysis laboratories in İzmir, Manisa and İstanbul thus we obtain accurate and precise data through Turkish Food Codex, Turkish Standardization Institute and international methods.
The fundamental source of our energy providing our leadership in various industries is our belief and approach based upon the science and conscious disciplined work. We extend and improve our expertise fields every single day thanks to our vision in business, state of the art equipment and our comprehensive service units.
Customer-oriented approach, competence and expert analysis that took shape in our hands brings us confidence for the future. We provide our solution partners with support in achieving their goals with our competitive, quick and efficient work-oriented philosophy. We meet the expectations at high level due to our unbending stance and we provide our customers with successful critical clinic analysis thanks to our superb infrastructure.
We have a National/International certified system that meets all expectations. We produce high-quality service and reliable results in our laboratories equipped with high-tech equipment.
We are accepted by globally adopted institutions including International Laboratory Accreditation Cooperation (ILAC) so we are able to fulfil all requirements of our customers beyond their expectations.
We reach the precise, absolute and right data in terms of science using the clinical analysis system of the future by our team who are periodically get updated trainings.
While we are constantly improving our services, we always aim to be better inspiring from our customer-oriented, flexible and creative service philosophy. We are dreaming for a better world and we are building the future with confidence together with our stakeholders.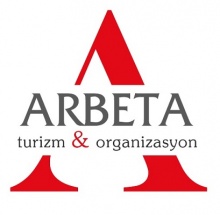 ARBETA TOURISM
Official Partner and Gala Dinner Sponsor
Arbeta Tourism was established in 1995 and granted the authorization to become an official travel agency of the International Travel Agencies Association (IATA) in 1997. Arbeta Tourism, which joined the Ata Group in February 1998, is a first class travel agency that addresses a comprehensive and elite customer portfolio.
Arbeta Tourism, based on its considerable experience in the sector and services beyond the traditional travel services, creates exceptional alternative projects matching the institutional needs and implement them in a boutique service manner. With the help of a very experienced staff and comprehensive range of services, all the steps of your projects are planned and delivered from a single source.
The agency satisfies the institutional and touristic needs of many organizations in Turkey with instant, advantageous and creative projects. Visa transactions, travel insurance, hotel and plane reservations, car rentals and cultural tours accompanied with experienced tour guides and other arrangements including restaurants, theatre and yacht are all done by Arbeta Tourism. Besides these, special for A plus customers, "Exclusive VIP Services" in which all the steps of program is implemented as a VIP/protocol service, is also provided.
Arbeta Tourism is managed by Ms. Ece Kurdoğlu and is a company of Ata Group. Ata Group is one of the most important groups in Turkey, with its roots going back to 1969 and operating with companies like Ata Invest, Escada, TAB Food (has the franchising rights of Burger King, Arby's, Sbarro and Popeye in Turkey) in 4 different continents, 7 different sectors and with a more than 35.000 personnel.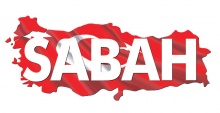 Sabah Newspaper
Media Partner in Turkey!
One of the leading information sources in Turkey.