Speakers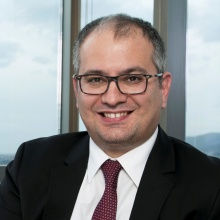 Burak Karapinar
Executive Board Member and Founding CEO, Invenura (Turkey)
BA in Business Administration and Management, Bosphorus University, Istanbul.
Formerly, Managing Director of Ata Invest GCC.
Led and originated food security projects for Gulf countries and Sovereign Wealth Funds.
Held several consulting positions and managed large scale transformation and strategic projects in Middle East, Turkey and South Africa for Delta Partners and Peppers and Rogers Group.
Founder and CEO of Invenura. Dedicated to building the leading team of experts in Food and Consumer Products Testing, Inspection and Consulting to keep Invenura at the forefront of the industry.
Author of more than 20 articles on global markets, EU and Turkish economy.
Columnist for Aksam, Radikal newspapers and Platin Magazine.
Founder of Ekonomistler Platform of Turkey.
Led workshops for regional and local economic development projects for Turkey with local NGOs, Trade Chambers and universities.
Executive Board Member and Founding CEO, Invenura (Turkey)