Speakers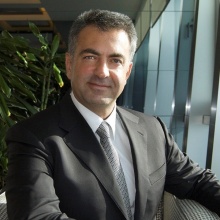 Korhan Kurdoglu
Chairman of the Executive Board of ATA Holding (Turkey)
Mr. Korhan Kurdoglu attended the Miami University Civil Engineering Department. Later, he completed a graduate degree at Columbia University. He continued his academic life at Harvard Business School with the President Management Program.
In 1991, he established his first company Ata Invest, where he served as the chairman. Ata Invest was followed by other companies in various sectors such as technology, finance, tourism, construction, food and real estate. In 1998, Mr. Kurdoglu brought all these companies together under the framework of Ata Holding. In June 2012, following the successful operations of Ata Group's Burger King business in Turkey, he led the process of entering into a joint venture to expand Burger King presence in China as well. In 2013, he brought all the Turkish food eco-system companies under the umberalla of TFI Tab Food Investments. Operating in USA, China, Russia and different cities of the Gulf countries, the Ata Group currently occupies a significant place in business consisting of 35 companies employing over 35,000 employees.
In addition to his present duties, Mr.Kurdoglu serves as the President of China Network at Turkish Industrialists and Businessmen's Association (TUSIAD) and as a member of Foreign Economic Relations Board (DEIK).
Mr Kurdoglu is married with 3 children.
Chairman of the Executive Board of ATA Holding (Turkey)