Speakers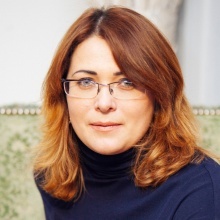 Irina Bakhtina
VP Global Sustainable Business Communications Capability and Training, Unilever (Russia)
Irina Bakhtina is an accomplished corporate affairs professional with more than 20 years of experience in both domestic and multinational companies, as well as local government agencies and mass media, including 8 years as senior manager / head of corporate communication functions in Russia and Belarus. Her special strengths include strategy, issues management and policy, change management, crisis management, risk communications, media relations, leadership and motivation.
In 2016 Irina became Chairman of the Corporate Social Responsibility Committee at the Managers Association (AMR).She is also a coordinator of a Thinktank on Administrative Barriers Elimination and Technical Regulation at the Foreign Investment Advisory Council (FIAC), acting under the auspices of the Russian Prime Minister.
Irina was ranked as a number one corporate communications director in Russia's FMCG sector for two years in a row, 2014 and 2015, by the Kommersant newspaper and she is on the Top-1000 Russian managers list.
VP Global Sustainable Business Communications Capability and Training, Unilever (Russia)