Speakers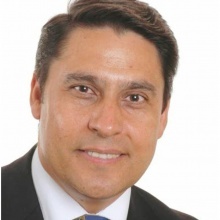 Jon-Hans Coetzer
Chief Academic Officer, Glion Institute of Higher Education (Switzerland)
Jon-Hans Coetzer is highly experienced in the fields of academic management, reputation management; risk and crisis management; international relations; international security studies; social media management; and marketing management. He holds the position Interim Chief Academic Officer for Glion worldwide.
Jon-Hans earned his bachelor's degree in Tourism Management from the Breda University of Professional Education in the Netherlands, before going on to earn his master's degree in European Tourism Management at Bournemouth University in the U.K. These studies were followed by another master's degree in Business Management from the Université de Savoie in France, and a professional doctorate in International Relations from the Geneva School of Diplomacy and International Relations in Switzerland.
With work experience in 28 countries, Jon-Hans has a very international outlook that informs the way that he guides his students. The nature of Coetzer's work experience, which includes tenures with the South Africa Red Cross, the International Committee of the Red Cross and the Swiss Federal Chancellery, the European University, also contributes to his international perspective.
Dr. Coetzer is motivated by personal interaction, a quality that suits his position as Capstone Research Coordinator well. When he is not with students, he can be found hiking in the Swiss Alps or gardening.
Chief Academic Officer, Glion Institute of Higher Education (Switzerland)