Speakers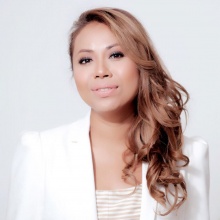 Nurul Ashiqin Shamsuri
Program Director, Information and Communication Secretariat at Wanita UMNO, and Head of Program at UCSI University (Malaysia)
Nurul Ashiqin Shamsuri is Forum Director for World Communication Forum – Kuala Lumpur Edition 2015, Program Director for Communication Secretariat WANITA UMNO Malaysia and Head of Program in UCSI University.
Graduated with Bachelor of Legal Studies (Hons) from Mara University of Technology (Kuala Lumpur) in 2006, she later joined NCL Solutions Sdn Bhd as Sales Manager. While with NCL Solutions Sdn Bhd, she gained her international business experience by working in few countries and regions like Greece, China, South East Asia and Middle East.
A few years later she pursued her Masters Degree at Vrije Universiteit (Amsterdam) and graduated with Masters of International Business Law (LL.M) in 2009. After graduation, she joined the exclusive Summer School in Geneva organized by World Intellectual Property Organization – part of the United Nation (UN).
In 2010, she came back to Kuala Lumpur to give her full commitment to Lubri Oil Corporation as its Chief Executive Officer until 2014 before stepping down and resume duty as one of the Director.
Nurul Ashiqin is an expert in political communication, having researched and represented Malaysia in many speaking engagements internationally.
Professionally, she is a Head of Program, Law Professor and a Businesswoman by day but a political enthusiast by night.
She has spoken in various international forums such as World Communication Forum, Davos, European Association of Communication Directors Forum, Lisbon, European Association of Political Communication, St. Petersburg and many more.  She has appeared Keynote Speaker for Business Communication Forum, Roundtable Session, Kiev Edition, Ukraine and recently has won the "Relationship of the Future" Award from World Communication Forum, Davos.
Apart from that, she is also Regional Director for World Communication Forum Kuala Lumpur Edition and Jury for C4F Davos Personal Awards, World Communication Forum, Davos.
Her vision is to globalize the participation of women in Malaysia in various fields and empower the voice of Malaysian women on an international level.
Program Director, Information and Communication Secretariat at Wanita UMNO, and Head of Program at UCSI University (Malaysia)