Speakers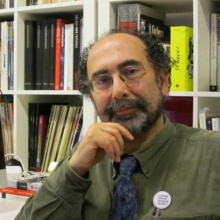 Dr. Jesus Del Hoyo Arjona
Dean of Collegi Oficial del Disseny Grafic de Catalunya
Dr. Jesús Del Hoyo Arjona is Graphic designer with more than 30 years of experience.
Doctor of design and professor of University of Barcelona.
Dean of  Collegi Oficial del Disseny Gràfic de Catalunya.
Researcher and docent in corporate identity, information design, tipography and visual parametrization.
Consultant for communication strategies and design.
Court expert in design and communication cases.
Dean of Collegi Oficial del Disseny Grafic de Catalunya