Partners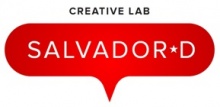 Salvador D creative lab
Organising Partner

Salvador D creative lab is a Moscow-based communication agency with a 10-year experience. The agency specializes in integrated communications campaigns which includes events/media relations/design/multimedia.
Salvador D is proud to have in its portfolio several major world companies as well as talented local startup projects. Its tailor-made creative and effective solutions help businesses build their good image and reputation and succeed on the target market.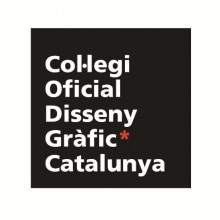 The Official Graphic Design Association of Catalonia
The Official Graphic Design Association of Catalonia is a public legal entity which relies on its own Articles of Association, and was created under the Catalan Parliament Law 11/2003 of June 13th.*
*DOGC: "Generalitat de Catalunya" (Catalan Autonomous Government) Official Report, 30th June 2003
The mission and function of the "Col·legi" has a public signicance: the organization acts not only as the intersection point among professional graphic designers, the common user and society as a whole, but also as a link between society and Catalan institutions. Like the needle of the scales, it is the "Collegi" who sets the standards and obligations of Graphic Desing professionals in each and every specialisation and level.
The association tries to enforce, safeguard and promote the proper professional practice of Graphic Design in agreement with public concern, in compliance with the Law and fair trading, and ensure the observance of criteria, responsibilities and rules in order to guarantee quality professional work.
DOGC supports the Associate Members' professional interests and encourage the constant improvement of their abilities, with special stress on the social, economic and cultural dimension of their work. The organization guarantees the total liberty and fulfilment in the profession as well as freedom of thought.

EDPA is a unique community
European Packaging Design Association (EDPA) unites design professionals, internationally minded agencies, and individual designers, who value contact and interaction with their peers.
EDPA was formed in 1991, when a number of Europe's leading designers identified a profound need for a new European forum so that they could share information, ideas and opinions about packaging, corporate identity, literature, point-of-purchase and the electronic media. Having started out as a group of like-minded friends, EDPA has since developed into a professional European association with about 60 members from all over Europe.
EDPA members are high-caliber professionals in packaging design. While maintaining a clear commitment to packaging design, EDPA also focuses on brand design in its broadest sense, including graphic and communication design, product design and retail design.
EDPA provides opportunities
- to exchange and learn with fellow design professionals;
- to get new business contacts, and
- to take a stand for the packaging design community within the packaging supply chain.
Welcome!
Claudia Josephs
EDPA Operations Manager
+49 2102 1029940
claudia@epda-packaging.com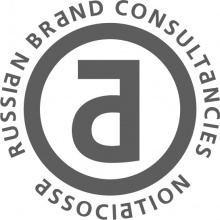 Russian Brand Consultancies Association (RBCA)
Russian Brand Consultancies Association (RBCA) was founded in 2009 for branch identification. It is a non-profit organization representing the interests of 45 Russian brand consultancies which specialize in consumer, corporate, industrial, regional and national branding. RBCA members are all professionals with creative design background. Majority of them are winners of Russian and international contests and awards such as EFFIE, Cannes Lions, Epica, Eurobest, Dieline Award and many others.
Our mission is to improve Russia's brand reputation on the domestic and foreign markets through forming individual Russian brands' reputation.
Elena Radziontkovskaya
RBCA Executive Director
phone +10-7-9037261520
e-mail: abcr@russianbranding.ru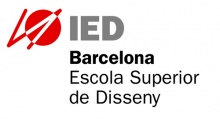 Instituto Europeo di Design (Milan-Rome-Turin-Venice-Florence-Cagliari-Sao Paolo-Barcelona)
Istituto Europeo di Design opened its seat in the city of Barcelona in 2002 and it currently is one of the reference centers in design education, eminently recognized at national and international level.
IED Barcelona Escola Superior de Disseny is the most international and multicultural education center in Spain; the 65% of its students are foreigners and a 30% of its courses are imparted in English. It offers Undergraduate Degrees in Design, Bachelors of Arts (Hons) validated by the University of Westminster, IED Diplomas, Master Courses, Continuing Study Programs and Summer and Winter Courses, on the areas of Fashion, Design, Visual Communication and Management for Creative Industries.
Courses are imparted in a new seat of more than 5,000 m2, inaugurated in 2011. The building integrates the keys of Design for All aiming to foster creative experimentation and dialogue between users and disciplines, characteristic values of the school.
The bond with the business sector is another defining aspect of IED Barcelona. Proactive collaboration between the academic and the labour world is a key asset to create synergies and opportunities, and for this reason students develop real proposals with companies and institutions of all sorts. The school fosters a new methodology applied to design education, capable of assimilating and interpreting constant changes, and transform them in valuable educational content to enable students to respond to the current needs of the labour market.

LEWIS PR
EXCLUSIVE PARTNER FOR MEDIA RELATIONS IN SPAIN

LEWIS PR is a global digital communications agency.
In addition to traditional media and analyst relations, LEWIS specialises in social media, digital marketing and creative services. It works with companies to implement integrated communications programs on an international scale. LEWIS works with leading and emerging brands across multiple sectors, including automotive, consumer, government, healthcare, insurance, legal, non-profit, technology and telecom.
LEWIS has 25 wholly owned offices across the US, EMEA and Asia Pacific, with regional headquarters in London, San Francisco and Singapore.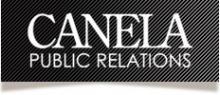 Canela Public Relations
EXCLUSIVE PARTNER FOR SOCIAL MEDIA IN SPAIN
Canela Public Relations is an independent, public relations agency with headquarters in Barcelona, and offices in Madrid and Lisbon.
Their highly motivated team offers a wide range of communications services, from traditional press office function to digital media strategies. They specialise in the consumer, technology, healthcare, lifestyle and business to business sectors.
Canela PR implements national communication campaigns for international clients and co-ordinates international campaigns for domestic clients. Their client list includes world leading brands such as Lenovo, Western Digital, Getty Images, Rakuten and Boston Medical Group, as well as many technology start-ups.

Augmented Reality Barcelona
Augmented Reality Barcelona is an organization developers and companies involved in networking projects using AR and VR technology. The aim of the group is to push AR into all fields of society such as marketing, leisure, education, business, and more.
The group strives to raise awareness, encourage and promote the use of Augmented Reality, since it is an emerging technology that can boost the companies' economic activity up and create new professional profiles. Today it is possible to find examples of projects that incorporate Augmented Reality in education, medicine, advertising, culture, video games, tourism, industry, art, and many more.
Another topic of interest in the group are new devices that make it possible to experience the AR. The technology trends indicate that today's portable devices of all sorts (also known as 'wearables' or 'wearable computing') tend to include AR. Innovation is a key point in the group's agenda.

Hill+Knowlton Strategies
EXCLUSIVE PARTNER FOR MEDIA RELATIONS IN PORTUGAL
Celebrating in 2014 our 20th in Portugal, Hill+Knowlton Strategies is one of the few global public relations' companies with a direct presence in the country. Our in-depth knowledge allows us to create and share stories, facilitate conversations and foster relationships both locally and around the world. For that, we rely on our more than 2,000 employees spread across 88 offices in 49 countries.
We have more than 80 years of experience in telling our clients' stories. They have to be insightful, bold, strategic and global. So are our values.
Our expertise and insights across all sectors of the industry enables us to create targeted public relations' strategies and, being part of the WPP Group, we make usage of all the marketing disciplines to successfully contribute to our clients reaching their business goals.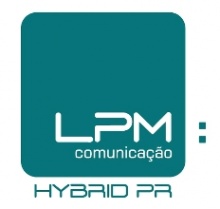 LPM Comunicacao
LPM Comunicacao is the Portuguese leading and reference company in the Public Relations sector.
Our pioneering spirit launched the Strategic Communication Consultancy sector and our ability to innovate ensures a sustainable leadership. We founded Hybrid Public Relations, a groundbreaking method to integrate all the brand and corporate communication with the media and the target audiences. LPM is the largest human resources platform specialized in Public Relations, which includes some of the most distinctive boards in the market.
LPM acts in a great range of sectors, with permanent consultancy in a series of communication disciplines, which allows us to understand fully the companies' and institutions' lives, specializing in several areas of expertise, and to intervene in an effective, expedite and groundbreaking way.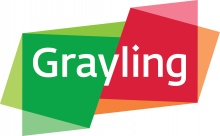 Grayling Spain
With over 30 years experience, Grayling Spain is a recognized public relations and strategic communication consultancy. We have offices in Madrid, Barcelona and Seville, and a dedicated team of 25 people with expertise in a wide range of sectors. We involve 100% in the projects, we want to be part of the customer team and their communication objectives are also ours. We are proactive and creative, offering strategic insights that improve the reputation of the companies- We deliver results. Because that's what counts.

Mediahubble.ru
Mediahubble.ru
is an online platform which targets experts in media and creative industries. We generate useful content and help to connect professionals, projects and companies. Our aim is to assist in creating, promoting and monetizing new projects as well as to form a regulated system of communication between representatives of media and modern creative industries.