Speakers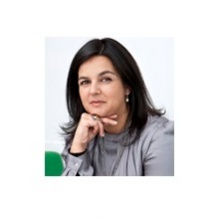 Teresa Figueira
General Manager of H+K strategies in Lisboa
Teresa Figueira is general manager of Hill+Knowlton Strategies' Lisbon office.
Figueira joined  H+K in 1997 and  has a deep experience in communications strategy  in various industry sectors from Healthcare to Technology, from Transport to Chemical Industry.
Figueira currently develops corporate communications work for several leading national and multinational clients, providing senior leadership and strategic counsel. She is also responsible for planning, coordinating and executing Public Affairs programs for key clients. Previously, she headed the Technology practice at H+K Portugal.
Before joining Hill+Knowlton Strategies she worked in the Public Relations Team of EDISOM, the company that represented Virgin Records in Portugal.
Figueira holds a degree in communications from the Universidade Independente in Lisbon. She is fluent in English and French and has a good knowledge of Spanish.
General Manager of H+K strategies in Lisboa