Speakers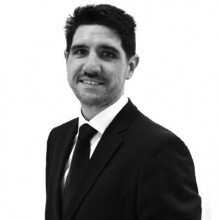 Jorge Lopez
VP Southern Europe
Jorge Lopez joined LEWIS in 2003 when the agency was a small department under London office, consisting of two people. First as responsible for leading the business in Spain, and now is the main responsible of the business development in southern Europe, as well as to maintain the standards of accounts services in the agency, within the Spanish, Portuguese and Italian markets. 
With his extensive industry experience, Jorge is dedicated to the most strategic aspects of the client's PR campaigns and oversees the smooth running of the accounts in Spain, Italy and Portugal. 
Under his supervision, LEWIS PR offers a reliable service in Italy, Portugal and Spain thanks to an outstanding team of more than 35 PR professionals. 
López began his career  as Journalist thought soon joined PR industry, He wrote articles for the following publications: Actualidad Económica, Cinco Días and Diario SUR.
In the past 15 years, Jorge has offered his advice to high demand brands like Nokia, Salesforce.com, Aegon, Renfe and FEB. He is an active blogger and directly involved in key 360 campaigns.
VP Southern Europe