Speakers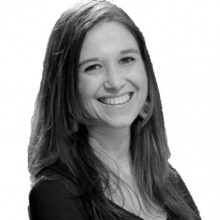 Alba Roig
Head of Spain, Lewis PR
Alba Roig has 10 years of experience in Corporate Communications, Journalism, Audio visual Communications, Design and Interactivity, and Advertising areas.
With a global vision and local touch, she leads and coordinates Madrid and Barcelona teams to offer global capabilities to agency clients and to develop the business in the Spanish market.
Over the years, she has been the responsible of defining the most appropriate communication strategies for national and international clients from different sectors (IT, Healthcare, Tourism or Consumer) as Almirall, Avanade, Cisco, Siemens, Logitech, Mobile World Capital, Ricoh, Panasonic or MWR, among others.
Alba has a deep understanding of the communication landscape in Spain and her experience in the Spanish market has given her a new perspective on the needs and opportunities for her clients.
Leading the Spanish teams, shows a very particular and effective way to manage the teams, motiving them no matter how hard the industry is and achieving excellent results in all campaigns.
Degree in Audiovisual Communications at Pompeu fabra University in Barcelona and Master in Corporative Communication in Digital Technologies.
Head of Spain, Lewis PR