Speakers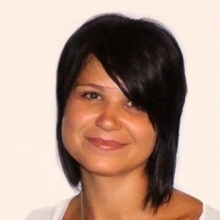 Irina Rubis
ÑEO of Ekonomika Communication Hub, Edito-in-Chief at Marketing Media Review
Irina Rubis started her career in journalism in 2006 as an editor for weekly business magazine Investgazeta.
Prior to the publishing business Irina was a marketing director at one of Ukrainian companies.
After becoming the head of MMR in 2009, she started implementing strategic changes in the project – including the transformation of this marketing digest to an information brand, that combines print version, a dynamic online portal and interesting and useful events.
Irina is an active writing editor-in-chief, the visionary of the new business and editorial models in place for MMR.Irina has a degree in History, English and Literature.
She also has a Master of Marketing and currently attends the Executive MBA program of the international department of Sheffield University.
ÑEO of Ekonomika Communication Hub, Edito-in-Chief at Marketing Media Review