Partners

AGAMA communications
Organizer and Digital Partner
AGAMA communications is an international marketing and media communications group. Founded November 2013, it unites 15 agencies of Atlantic Group and acts as its structural unit. The group was created with a view to facilitate the integration of creativity, technology and entrepreneurialism across disciplines in order to better serve clients. Agencies within the group implement integrated campaigns of different scale and geography.

PLEON Talan
Exclusive Representative of World Communication Forum Davos in Ukraine
Pleon Talan communications agency is an exclusive Ukrainian representative of Ketchum, the largest and oldest communications company in the world. Pleon Talan was awarded '2013 Marketing Agency of the Year' title based on All-Ukrainian Advertising Coalition's rating. The agency was also named the most effective marketing services agency in Ukraine by the Effie Awards Ukraine in 2011 and 2012, as well as the most creative agency in 2006-2011 and 2013 based on  All-Ukrainian Advertising Coalition's ratings.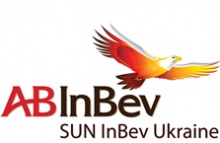 SAN InBev Ukraine
Partner
SAN InBev Ukraine PJSC is the leader of the Ukrainian brewing business and represents the world's largest brewing company – Anheuser-Busch InBev. SAN InBev Ukraiina PJSC comprises Chernigiv, Kharkiv, and Mykolaiiv units. The number of employees exceeds 2,500.
The beer brand portfolio comprises seven international trademarks – Bud, Stella Artois, Beck's, Staropramen, Leffe, Hoegaarden, Lowenbrau, as well as the national trademarks – Chernigivske, Rogan, Yantar.
SAN InBev Ukraiina develops the culture of beer consumption in Ukraine, being fully aware of its responsibility before the society. SAN InBev Ukraiina is striving to assert responsible consumption of beer that brings people delight for years, and does not cause any harm.
In the framework of the "Better World" corporate social responsibility program, SAN InBev Ukraiina realizes multiple projects in the following directions: responsible beer consumption; environment protection; and the development of our society.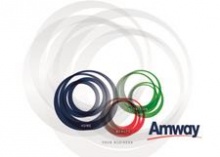 Amway Ukraine
Content Partner
In 2013 «Amway Ukraine» LLC, representation office of the international direct selling company AMWAY Corp., celebrated its 10th anniversary of successful operation on Ukrainian market. During this period company has established cooperation with more than 250 thousand Ukrainian Independent Business Owners. There also were opened business centers of «Amway Ukraine» LLC in Kyiv, Dnipropetrovsk, Donetsk, Lviv, Odesa.
Amway (www.amway.com) is one of the world's largest direct selling companies. In 2013 sales of Alticor Inc., Amway parent company, reached $11.8 billion. Company was founded in 1959 by entrepreneurs Rich DeVos and Jay Van Andel. Amway World headquarters is located in Ada, Michigan, United States. Amway offers consumer products and opportunity to launch a business through a network of 3 million distributors in 100 countries and territories around the world.
Amway product range includes 450 names in seven categories. The largest sales are for the following brands: NUTRILITE™ vitamin, mineral and dietary supplements, ARTISTRY™ skincare and color cosmetics, eSpring™ water treatment systems and  iCook™ dishes.
Company manufactures and develops products, and also provides logistics services through its Access Business Group and Alticor Corporate Enterprises facilities.
Amway company in 2003 launched the AMWAY ONE BY ONE Campaign for Children to serve children's causes worldwide. For 10 years Amway employees and Independent Business Owners raised $190 million and invested 2.7 million volunteer man-hours, thereby having made a difference in the lives of 10 million children.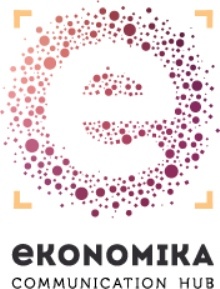 Ekonomika Communication hub
General Media Partner
Ekonomika Communication hub is a new concept on the Ukrainian market. It means open communications, creativity, experience and ideas exchange. "We are aiming to be a market leader by many standards – creativity, dynamic, innovations and number of partnership projects," – mentioned Irina Rubis, CEO of Ekonomika Communication Hub.
Our mission – to help people to succeed in their business and personal development.
The key elements of our business - freedom, entrepreneurship, mutual supporting that inspire our staff and partners for the new achievements.
We understand the needs of our target audience and are ready to experiment with media-formats and projects, without any clichés.
Within 15 years at the market Ekonomika has created such well-known media brands as: online-portal delo.ua, Marketing Media Review magazine, Investgazeta weekly and Top 100. Best Ukrainian companies list.
B2B focus allows Ekonomika's customers to receive numerous additional services:
Corporate publishing - annual and social reports, corporate books and booklets.
Organizing of the roundtables, conferences, summits, club meetings and business-breakfasts.
Development and launching of unique educational projects, business-guru workshops, trainings and seminars.
Media consulting and audit, marketing and customer researches.
Our values:
Leadership. We keep on being a leader at information market, helping those people, who want to succeed in their business.
Authority. We are in touch with our audience, understanding and partly forming its needs.
Quality. We are professional in our business and are ready to guarantee a high expertise as well as a quality of our services.
Innovations. We are innovators and are ready to experiment with media-formats and new projects, without any clichés.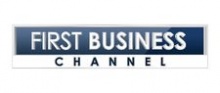 First Business Channel
General TV Partner
FBC is a specialized TV channel targeting those people who often have to make decisions such as managers, businessmen, economists and politicians, public figures. FCB offers expert financial market forecasting in business news and other analytical programs where top Ukrainian and foreign journalists discuss financial matters with chief business and economics commentators. According to the independent online voting "The Best of the Year" FBC has been taking a leading position in Ukraine for many years.

The International Association of Marketing Initiatives (IAMI)
Informational Partner
The International Association of Marketing Initiatives (IAMI) - the official public organization of the marketing services, that brings together representatives of key agencies (50), which working in the field of marketing services for the development of marketing communications of Ukraine.

The Association has a number of large-scale projects aimed at the development and consolidation of the industry players: publishes market forecasts, ratings of marketing services agencies in Ukraine; conducts research cost of marketing services, etc.
The owner and the official organizer of the international award in the field of marketing services "Golden PROpeller." The 2013 event held for the 11th time.
Ukrainian Association of Public Relations (UAPR)
Informational Partner
Ukrainian Association of Public Relations (UAPR) is the international non-governmental organization in sphere of Public Relations. UAPR's mission is to introduce high professional PR standards in Ukraine. The Association operates on a basis of its own Code of Professional Ethics with accurate requirements to professional behavior and standards of the Ukrainian experts in Public Relations. Main UAPR projects: The European PR Congress, Contest of PR-projects PRAVDA Awards, research of the Ukrainian PR market, UAPR-Academy, PR Workshop, PR without Borders.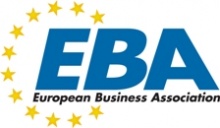 The European Business Association (EBA)
Informational Partner
The European Business Association (EBA) was established in 1999, providing a forum in which members can discuss and find solutions to common problems affecting business in Ukraine. This initiative was initially supported by the European Commission and has grown to become one of the largest and most influential business communities in the country. Currently the EBA brings together about 900 European, Ukrainian and multinational companies to enjoy a broad scope of unique benefits and activities:
Lobbying for Collective Interests
Networking Opportunities & Social Events
Promotion and Advertising Opportunities
Information, News and Publications
The European Business Association has 5 regional offices in Donetsk, Dnipropetrovsk, Kharkiv, Lviv, Odessa operating as an independent body serving its members' interests.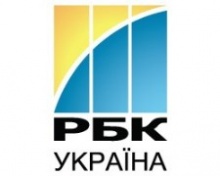 RBC Ukraine
Informational partner
RBC Ukraine is one of the biggest digital media-holdings of Ukraine incorporating numerous web-sites and digital projects. The core of the business is an independent information agency focused mainly on first-hand political, economic and financial news.
The main principle is the full independence and neutral positioning, only proven data from the original sources. No ties to any corporation or political party provide full correspondence to the world's leading mass media standards. RBC Ukraine follows and promotes zero-tolerance principle to readers' opinion manipulation and propaganda. Key figures: 3.6 mln of unique visitors with over 4000 news per month.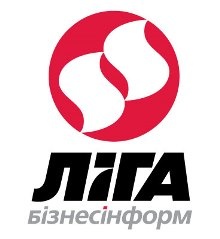 LIGA Business Inform
Informational partner
LIGABusinessInform is the leading business news agency in Ukraine. Being one of the most authoritative sources of relevant information, they provide business with complete support: news, analysis, events, monitoring etc.
Today LIGABusinessInform integrates informational, communicational and advertising projects: L˛GA.net
LBI Production
Press Center
LBI products are focused on decision-makers in business and government, specialists, top managers, business owners and entrepreneurs.
LBI mission is to supply business community with a full range of relevant and reliable political, economic, marketing, legal and social information needed for decision-making.
News agency LIGABusinessInform is a part of the LIGA Group of companies.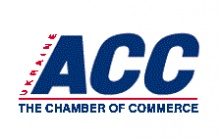 The American Chamber of Commerce (ACC)
Informational Partner
The American Chamber of Commerce (ACC) in Ukraine is among the most active and effective non-government, non-profit business organizations operating in Ukraine. One of the principal activities of the Chamber is to represent the foreign investment community as well as to facilitate the entrance of potential new investors into this market. The Chamber advocates on behalf of its member companies who are from more than 50 nations across the globe not only to the Ukrainian government, but also to all other governments, which are economic partners of Ukraine, on matters of trade, commerce, and economic reforms. The Chamber's diverse Membership base unites companies from a variety of regions and countries, including North America, Europe, Asia, Russia, and Ukraine. The Member organizations represent the largest strategic and institutional investors operating in Ukraine who have committed a majority of the foreign direct investment into this market. The Chamber cooperates closely with the Ukrainian authorities to improve the business environment and attract domestic and foreign investment into the economy, advocate for predictable, transparent, equitable and stable rules of doing business and promotes Ukraine's integration into the larger global community.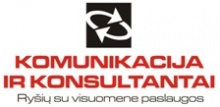 UAB Komunikacija ir konsultantai
Informational Partner
UAB Komunikacija ir konsultantai has been providing public relations services since 1997. UAB is an independent public relations agency with partners all over the world. The principal mission of the agency is to become long-term assistant and consultant to its clients and to help them in communicating with different target groups.
UAB's experience is longer than 15 years. UAB consultants can well be considered excellent experts in the PR field: they have implemented numerous successful projects, they are highly valued by their clients, and their competence and professionalism has been recognised at international level.

The key principles of all UAB activities – ethics, competence and reliability – do not change. The agency has create its good reputation and image by strictly adhering to these principles.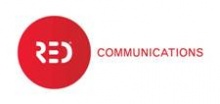 RED Communications
Informational Partner
RED Communications is the leading Public Relations and Strategic Communications agencies in in Baku, Azerbaijan.
The agency has strong expertise in Strategic Communications, Corporate Communications, Public Relations, Public Affairs and Government relations, Media Relations, Media monitoring and analysis, Writing & editing, Event management, Contest organization, Web content & concept, Social media management, Crisis and issue management, Marketing PR, BTL (including sampling, door2door campaigns, mystery shopper services, etc.), Internal Communications, and B2B Communications.
Having developed and implemented numerous successful strategies and campaigns executed by a professional staff with over 15 years of experience in communications, the agency has an entirely different topflight, yet - a still fresh approach to communications.
RED Communications is the partner of leading global PR and Communications Agencies, which enables it with the opportunity to provide world-class integrated solutions to all clients.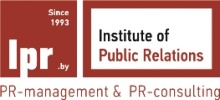 IPR Belarus
Informational Partner
IPR Belarus is a consulting company in the sphere of public relations. IPR Belarus provides a wide range of services in the sphere of strategic communication. The company has been carrying out its consulting activity since 1993. IPR Belarus in its work bases on the principles of honesty, confidence, respect and full awareness – which are the maxims of classic PR. IPR Belarus is a member of the Belarusian PR Association (BPRA), a creator and organizer of the only Belarusian PR Conference «PR-Chtenia» and the only Belarusian PR Contest «PREMIA», as well as an initiator and committed inspirer of the professional community of PR-specialists «PR-club». IPR Belarus cooperates with different Belarusian mass media, CIS and EU countries, and carries on long-term educational projects with the Belarusian State University, the Academy of Postdiploma Education and the Academy of Public Administration under the aegis of the President of the Republic of Belarus.

PG Communications
Informational Partner
PG Communications is a full cycle consulting PR agency, and is an integral part of the Kazakhstani Press Club communication group established in 1994. The agency is one of the recognized leaders in the public relations market in the field of corporate and financial communications with 18 years of experience and the winner of the prestigious international PR GWA Award. The agency carries out client's integrated PR campaigns throughout Kazakhstan , Central Asia as well as in other countries via strong partnerships network.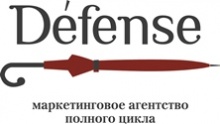 Defense Marketing Agency
Informational Partner
Defense is the Ukrainian full-service marketing agency that specializes in business communications. Defense agency enters TOP 10 Best PR-companies 2013 made by the All-Ukrainian Advertising Coalition.
There are more than 500 implemented projects in more than 35 markets, including the support of companies while staging the initial public offering (IPO) (Warsaw and Vienna Stock Exchange).
The agency was founded in 2007. Among its staff there are PR experts, strategic and operative marketing professionals, designers, WEB and media-production specialists.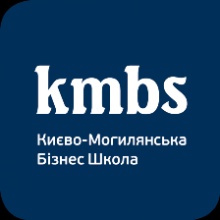 Kyiv Mohyla Business School [kmbs]
Informational partner
Kyiv Mohyla Business School [kmbs] is a school for leaders who are oriented on qualitative changes. It was established in 1999 in one of the oldest universities in Eastern Europe – Kyiv Mohyla Academy. kmbs is known within international business society and business education environment as high quality and original school of thought and as school for transformational leaders.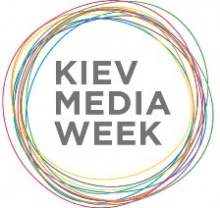 Kiev Media Week
Informational partner
KIEV MEDIA WEEK is a unique range of international events for television, movie and media business experts.
KIEV MEDIA WEEK - exclusive project for media market one and the only of a kind in the CIS region and Central and Eastern Europe. It is a range of events for top players of TV, movie, new media and other media businesses that gives opportunity to meet colleagues and network in formal and informal atmosphere (the organizers are planning a number of special entertaining events), to tie up beneficial contracts and to learn about current trends of the international media business.
KIEV MEDIA WEEK represents high-level consolidation of different industrial events in order to achieve synergy and create unified communication platform for media professionals from all around the world.
The fourth edition of KIEV MEDIA WEEK will be held on September 15-19, 2014 in Radisson Blu Hotel (Kiev, Ukraine).
In the course of KIEV MEDIA WEEK 2014 the following events will be held:
- International conference and screening of new TV formats – Format Show
- International audiovisual content market – Ukrainian Content Market
- International forum - KIEV CoProduction Meetings
- International B2B conference-workshop - Film Business
- International B2B conference - Television as Business