Speakers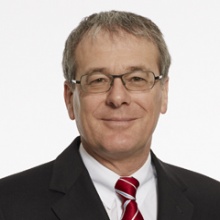 Michael Meissner
Vice President Corporate Affairs Amway (Europe & South Africa)
Michael Meissner is Vice President at Amway, responsible for Corporate Communications, Government Affairs & Industry Relations, PR and CSR in Europe and Africa.
Michael Meissner joined Amway Europe in 2010 and looks back on more than 20 years of experience in communications. His career includes: Head of External Affairs and chief representative of Diehl Stiftung & Co, KG from 2007-2009. In 2003-2007: Vice President and Head of Communications and External Relations, later Head of Central Marketing and Sales Support at EADS' Defence & Security Division. 1999-2003: Head of Government and Economic Relations, Audi AG. 1995-1999: PR Manager, VIAG AG (now E.ON).
Michael Meissner - Chairman of the Research and Technology Committee and an associate board member of the Bavarian Industrial Association.
Vice President Corporate Affairs Amway (Europe & South Africa)