Speakers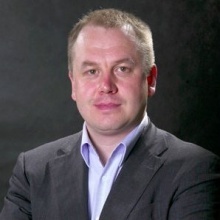 Stanislav Naumov
President of the Russian Association of Public Relations (RPRA)
Stanislav Naumov has been appointed and acts as President of the Russian Association of Public Relations (2007-2008 – Chairman of the Social Development Committee, 2008-2010 Vice President of the Russian Association of Public Relations), since December 2010.
Born in 1972 in Magnitogorsk, Chelyabinsk Region, he previously headed the public relations centre in the City of Magnitogorsk Administration (1992-1997). He also worked as Assistant for A.P. Pochinok, the Chief of the State Tax Service of Russia (1997-1998), as Assistant Deputy of the Chairman of the Government (1999-2004), as Assistant for V.B. Khristenko, the Industry and Energy Minister, (2004-2006), and as Director of Economic Analysis and Prospective Planning of the Industry and Energy Ministry (2006-2008).
Naumov has acted as participant in the coordination and approval of 12 sectoral strategies and federal target programs for basic and high-tech industries (including pharmaceutics, electronics, engine building). He was also the initiator of the first departmental target programs ("Development of small and medium-sized businesses in various segments of industry and commerce" and "Improving the effectiveness of sectoral personnel training systems and advanced training of management and specialists in high-tech industrial sectors").
He has been a member of government commissions on assessment of the effectiveness of federal and regional executive bodies and on providing management training for the organization of personnel for the national economy of the Russian Federation.
In 1994 he graduated from the Faculty of Philosophy of the Ural State University (Yekaterinburg), specializing in Political Science, with qualification as "political analyst and professor of social and political subjects". In 2008, he defended his thesis on "Human knowledge and technologies in the mass-media sphere" and received his PhD title. Naumov is also Head of the NIYaU MIFI Philosophy Department.
President of the Russian Association of Public Relations (RPRA)