Speakers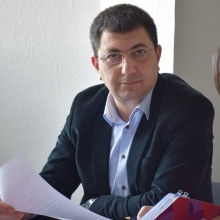 Arsen Sultanyan
Co-Founder and CEO of IP Marketing LLC (Armenia)
Arsen Sultanyan is a digital marketing expert with 12 year experience.
He is co-founder and CEO of IP Marketing digital agency and CEO, as well as co-founder of DigiSales Internet Sales House.
Arsen Sultanyan is also a lecturer in Mass Media Center of Yerevan State University.
He has many presentations and publications about internet marketing on various conferences.
Co-Founder and CEO of IP Marketing LLC (Armenia)