Speakers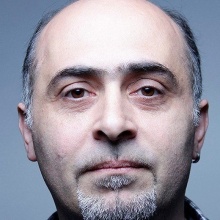 Samvel Martirosyan
Head of Board, Institute for Strategic and Innovative Research (Armenia)
Samvel Martirosyan specializes in information security, new media, and media in general.
He works as a new media trainer and lecturer in several universities in Armenia. He also teaches at "Aregnazan" school.
Martirosyan has previously worked as a journalist for several Armenian and Russian news agencies, and served as an Editor in several media projects.
Samvel Martirosyan is a member of Internet Governance Council of Armenia. He is a board member of Civil Society Institute and a member of advisory board of TEDxYerevan.
Martirosyan studied mathematics and culturology.
Head of Board, Institute for Strategic and Innovative Research (Armenia)