Speakers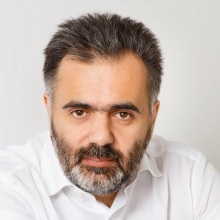 Vasily Cherny
Chief Marketing Officer at Brand Analytics (Russia)
Monitoring and brand analytics system focused at social media and media stream research since 2015.
In 2013-2015 CEO at mobile crowdsource platform MillionAgents aimed at marketing research and mobile workforce control.
In 1996-2012 IT and new media director at publishing house 7DAYS (launched and developed 7DAYS.ru, NOMOBILE.ru, AUTOITOGI.ru, PLACE2PLAY.ru with more than 2 million overall month audience)
In 1994-1996 publishing deputy director at publishing house "SEGODNYA" [TODAY].
Included in TOP-1000 IT directors in media ranking compiled by Kommersant and Russian Managers Association (in 2007, 2008, 2010, 2011).
"Russian Media Manager 2012" award winner in "New Media" category.
Chief Marketing Officer at Brand Analytics (Russia)