Partners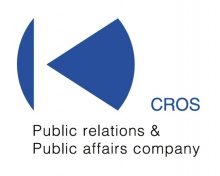 CROS PR&PA
CROS Public Relations & Public Affairs
Founded in 1997, it is already one of the most influential players on the Russian PR market and a leading adviser to executive authorities, state-owned and corporate clients. CROS has established long-standing partnerships with many state structures, businesses and public institutions in Russia. These relationships facilitate to resolve extremely complex and wide-ranging tasks in public relations and facilitate networking. Drawing on cooperation with leading Russian and western mass media, research institutes and advertising agencies; CROS is able to leverage the resources required to implement effectively federal, regional and international projects. Since 1997 CROS has provided its services to over 500 Russian and foreign companies, state and public institutions.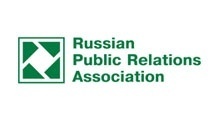 RPRA
Russian Public Relations Association (RPRA)
Founded in 1991, now it is the leading professional association within the Russian PR. Founders of the Association are: the Union of Journalists, the Association of advertising specialists, the Journalist Fund, the UN Secretariat (New York, Department of Public Information), the Chamber of Commerce and Industry, the Russian Commodity Exchange, Moscow Produce Exchange, The Embassy of The USSR in the USA, the Department of Information of the Ministry of Foreign Affairs, Moscow State University of Foreign Affairs, and the Economic News Agency. At the moment RASO comprises of 120 companies and 88 individual specialists. It has 12 regional representative offices and 4 departments. RASO's mission is to consolidate the Russian PR-market.