Speakers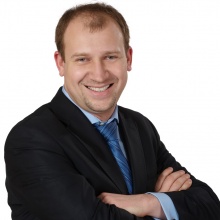 Sergey Skripnikov
Head of Communication at the Internet Initiatives Development Fund - IIDF (Russia)
Sergey Skripnikov became Head of Communication at the Internet Initiatives Development Fund in 2015.
Prior to joining the IIDF, Sergey led the communications agency, "Media Apostle", where he managed a team of more than 40 people and was responsible for strategic and digital-communications, including consultancy for clients such as Rostec, the Russian Ministry of Industry, Aeroflot, and the Urban Development Complex in Moscow.
In 2012-2013 he was Deputy Director of PR-strategy in the MTS Group, where he was responsible for the development of communication strategies, reputation research and the implemantation of social and charity projects.
Before joining MTS, for a period of two years, he led the press service of the corporation Ericsson in Russia and the CIS countries.
For over 5 years he also worked as a special correspondent at the business weekly "Expert", with a focus on IT, Internet and telecommunications.
Head of Communication at the Internet Initiatives Development Fund - IIDF (Russia)