Speakers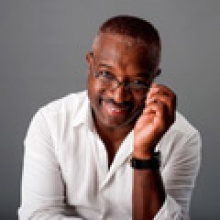 Solly Moeng
Founder and convener of Africa Brand Summit
Solly Moeng is an experienced holistic Brand Manager and media professional with specialisation in Reputation Management, Stakeholder Engagement Strategies, Strategic Communications, PR and Media Relations.
As a destination brand management expert, Solly Founded and currently convenes the fast growing Africa Brand Summit – www.africabrandsummit.co
Also French-speaking, Solly lived and studied in France (where he obtained a French Master's Degree) before working in Canada and the US as South African Tourism's marketing manager and country manager, respectively, managing South Africa's country image and, while in the US, rolling out SA Tourism's growth strategy in the US and Canada. He has also worked as Business Development & Marketing Manager of Mesure, a South African facilities management subsidiary of French Multinational Construction company, Bouygues Travaux Publics and Basil Read. This position also enabled him to return to France, where he was based at the
company's vast campus in St-Quentin-en-Yvelines, just outside Paris. He also travelled to Nigeria with the company's special project negotiating team.
Solly is also an experienced columnist and media commentator, judge in various industry awards. He has been a part-time reputation management lecturer at UCT (Film & Media Studies Department) and full-time cyclist when he is not working on his PhD at UCT. The focus of his PhD research is on the political communication around the SA government's defunct nuclear newbuild procurement process; the relationship between government/political communicators and the media. Solly also completed the IMM's Post-Graduate Diploma in Marketing and attended courses at the respected Vega School of Branding.
He loves the cut the thrust of public affairs and thrives on good political and media debates. He has led strategy development processes and provided corporate communications and reputation management advice to a number of local and international brands in retail, oil & gas, nuclear energy, transport, destination management, lifestyle, logistics, development banking, etc. He has spoken at industry conferences and seminars in South Africa, Russia, Armenia, Switzerland, and India, where he was also invited as Co-host for the India Brand Summit in late 2016. He is currently on the global executive board of the Davos, Switzerland, based World Communication Forum Association (WCFA).
He has led teams of consultants that:
Helped assess and develop a Stakeholder Engagement Strategy & Plan for the Industrial Development Corporation (IDC)
Co-presented a 'Reputation Management' Master Class for the Development Bank of Southern Africa (DBSA)
Assessed the Brand Architecture and developed a new Brand Strategy for Eastern Cape Tourism Board
Edited the Limpopo Business & Tourism brochure (2015)
Developed a Brand Strategy for the erstwhile Cape Oil & Gas Initiative (Cogsi) - renamed South African Oil & Gas Alliance (SAOGA) as a result of that process. The process included thorough research, industry consultation, and business strategy assessment
Got appointed to conduct an assessment of the Hotel Formule 1 Brand, part of the Accor Hospitality Group
Rendered PR, Communications & Issues Management Services to Chevron South Africa (Pty) Ltd. These included the writing of speeches for the Executive Chairman.
Rendered PR & Communications services to the Cape Winelands District Municipality
Consulted for Lesedi Nuclear Services, a subsidiary of Areva nuclear/Framatom
Developed various communication strategies for Imperial Logistics
Developed Integrated Communications Strategies for the dti's B-BBEE Commission and Tshwane Rapid Transit.
Addressed the owners and top management of the 5 Star Grootbos Nature Reserve about the importance of and trends in brand reputation management
Addressed the management of Engen Oil on the same topic
November 2016 – present: Convenor – SA Brand Summit & Awards – www.sabrandsummit.co.za
August 2016 – October: Acting Corporate Affairs Manager – Central Energy Fund (CEF), www.cefgroup.co.za
October 2012 - April 2014: Acting Head of Corporate Communications & PR at Woolworths (www.woolworths.co.za)
June – July 2014: Briefly represented Denel-Dynamics as Country Manager in Algiers, Algeria;
Extra corporate activities and memberships:
Advisory Board for the City Nation Place Global Event - http://www.citynationplace.com/global
Partner and Ambassador: FrenchTech, Cape Town - http://french-tech-capetown-new.orson.website/
Trustee: The Chrysalis Academy - https://chrysalisacademy.org.za/
Past President: French South Africa Chamber of Commerce & Industry, Cape Chapter
Past President - PRISA, Public Relations Institute of Southern Africa (www.prisa.co.za);
Past Chairman: Old Mutual 2 Oceans Marathon
Past Member of the Panel of Judges: Cape Winelands District Municipality's Mayoral Tourism Awards
Member: International Association of Business Communicators (IABC)
Member: Marketing Association of South Africa
Member: Southern African Freelancers Association (SAFREA)
Since 2010: Guest Examiner; Guest Lecturer (2016): UCT Electrical Engineering Students Professional Communication Module
2013: Judges' Panel: www.theloerieawards.co.za (The Loeries Awards)
October 2013: Guest Speaker:; ABCI Comfest-13; Mumbai, India
2014: Guest Speaker: IABC AFRICA Conference, Cape Town, South Africa
Vice-President: Branding & Reputation Management Strategies:
World Communications Forum Association (WCFA). The world
Communications Forum meets annually in Davos, Switzerland.
http://www.wcfaglobal.com/founders-executives-vp-ambassadors
October 2016: Guest Speaker and Co-Chair, Brand India Summit; Mumbai, India. Guest of the Association of Business Communicators of India (ABCI)
March 2017: Speaker on Country Branding; World Communication Forum: Geneva (Switzerland), Moscow (Russia) and Yerevan (Armenia);
March 2017: Speaker at the Stakeholder Engagement & Reputation management Seminar, Sandton (RSA).
October 2019: Panellist, Institute of Risk Management South Africa (IRMSA), speaking on the dangers of reputational risk.
Solly is a regular socio-economic and political commentator on radio and TV. Former Cape Times Columnist, he now writes weekly columns for the respected Fin24.com with a focus on brand reputation management and other leadership issues. He also gets commissioned to write articles for a variety of other publications.
Founder and convener of Africa Brand Summit