Speakers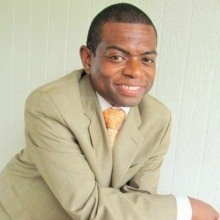 Sean Gardner
Forbes' #1 Social Media Power Influencer and Huffington Post Columnist (USA)
Sean Gardner is co-founder of the pioneering Huffington Post "Twitter Powerhouses Series" which has interviewed hundreds of people in diverse fields - technology, business, health, philanthropy, travel, food and more - since 2010, and has been an influential voice in the social media conversation.

Working for Apple Inc. right out of high school, Sean has delivered results for multi-national corporations like Microsoft, Ultimate Software, Marriott Hotels, and Silicon Valley Bank, and non-profits like World Vision, Charity: Water, and Project Medishare. He's an ambassador and digital volunteer for GivingTuesday.org, and helps the U.N. Foundation promote and expand it online.

He has given keynote presentations on digital and social media strategy at Harvard University, the annual Google Conference, the Smithsonian Institution, and at conferences in cities on 3 continents, and has been profiled in Forbes, Entrepreneur, Inc., and Glamour Magazine for his personal branding tips and marketing expertise.
Currently, he is touring to promote "The Road to Social Media Success", his global best-selling book. He vision is expansive and inclusive: A more connected planet, with people working together to produce constructive, responsible solutions to our most serious problems.
Forbes' #1 Social Media Power Influencer and Huffington Post Columnist (USA)