Speakers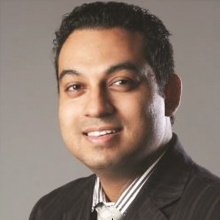 Saurabh Uboweja
Founder, CEO & Director Brand Strategy at Brands of Desire
Saurabh Kumar Uboweja is a passionate brand strategist, thought leader and domain expert on simplifying complicated brand architectures for organizations across diverse industries: Healthcare & Life Sciences, Technology, IT & Telecom Services, Metals, E-Commerce, Hospitality and Real Estate. He is particularly devoted to advising enterprises on their approach for the next growth markets of the world especially India.
At Brands of Desire, Saurabh works extensively with his team on branding and rebranding projects that involve creating a strategic roadmap for his clients, helping them monetize the true potential of their brands. Brands of Desire (BoD) is Asia's leading brand strategy & design company that is working on laying and strengthening the foundation for the next generation of the world's most desired brands. Brands of Desire has been nominated for the Transform Awards Europe 2014 for two of their recent rebranding projects.
Saurabh @ BoD advises startups, mid-size and large size organizations, including diversified business groups on their Brand Strategy and Brand Identity along with offering a complete spectrum of branding solutions with his team of 30 brand consultants and designers, leading to an effective and consistent use of Brand Communication and Brand Implementation across all touch points.
In addition to leading BoD, Saurabh is also the Co-founder and Director, Strategy at CrediHealth.com, an online venture that provides access to high quality and transparent information on Indian healthcare providers.
Prior to founding Brands of Desire in 2008, Saurabh worked with Citigroup as a key member of the South Asia private banking team. He was involved with consultative-based investment sales to the ultra high net worth customers of Citigroup. Saurabh holds a postgraduate diploma in management from the prestigious B-school "Indian Institute of Management Kolkata (IIM-C)". He also holds an engineering degree in Information Technology from "National Institute of Technology Bhopal (NIT-B)". Saurabh is a regular invitee as a keynote and guest speaker in business events, corporates and top business schools. His articles are frequently published in leading Indian and international media.
Enclosed below are the links to some of his recent articles and speeches:
Challenges in creating and managing an Indo‐international joint venture brand
Feature article in World Trademark Review
Branding the Indian Healthcare Industry
Speech at the Healthcare Brand Summit, Mumbai
How to become a Brand of Desire (video awaited)
Speech at World Brand Congress, Mumbai
Design trends to watch out for
Feature article in Indian Retailer
Exclusive|A novel concept in branding
Feature article in Ad Gully
Founder, CEO & Director Brand Strategy at Brands of Desire