Speakers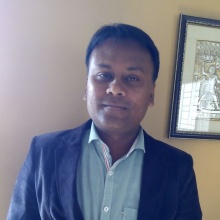 Jaydip Chowdhury
Head of Corporate Communications and Advocacy, Bilcare Limited
Jaydip Chowdhury is Head of Corporate Communications and Advocacy with (INR 3000+ Cr. /USD 500+Mn.)  Global Leader in  pharma packaging, namely Bilcare Research having manufacturing and R&D facilities in the US, Europe- (Germany, Switzerland ,Italy) and Asia- Singapore and India.
Jaydip has over 14 years' of experience and held Sr. leadership position with increasing responsibility in organizations, like- Bilcare, Merck & Co.- Hillemanlabs and Hikal Ltd., where he has  proven success story in establishing these brands in national and global theater.
Prior to Bilcare, Jaydip has worked as head of communications and as part of India Management Team for Hillemanlabs, a venture of Merck & Co. vaccines for the developing world. While working in biotech/vaccines Industry, he has also worked on much talked about USD 1 Rotavirus Vaccine funded by 'Gates Foundation'
In addition to scientific advocacy, he has also driven Investor's Relation and several M&A related complex communications for overseas acquisition.
During his professional stint, he has driven several successful marketing and communications campaign at an international platform, including establishing Bilcare at a global platform in attaining leadership position and setting up communication/branding infrastructure for newly formed Hillemans Labs.
Jaydip has extensively worked on 'Vaccine Advocacy' for the developing world, 'DW Countries' and authored paper on Neglected Disease.
Jaydip has done his MBA with advanced management from Indian IIMC (top management school in Asia) and certificate program in Investor Relation/Capital Market from Bombay Stock Exchange
Jaydip is recipient of several recognitions, such as ABBY, ABCI and Asia Pacific Healthcare Campaign award and more recently leadership innovation credential from Frost & Sullivan, World Marketing Congress (WMC) World CSR and CMO Asia. He has been featured in Business India, premium business magazine in India in their Jan 2015 edition and in a book published by CMO Asia In Feb, 2015 as most talented CMO in India.
In his leisure time, he likes listening to country rock, jazz, fusion and even classical music or try new recipe.  He has also learnt ancient form of Tai Chi- 'Chen-style t'ai chi ch'uan' as a hobby.
Head of Corporate Communications and Advocacy, Bilcare Limited