Partners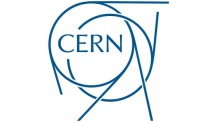 CERN
CERN, the European Organization for Nuclear Research
One of the world's largest and most respected centres for scientific research. Its business is fundamental physics, finding out what the Universe is made of and how it works. At CERN, the world's largest and most complex scientific instruments are used to study the basic constituents of matter — the fundamental particles. By studying what happens when these particles collide, physicists learn about the laws of Nature. The instruments used at CERN are particle accelerators and detectors. Accelerators boost beams of particles to high energies before they are made to collide with each other or with stationary targets. Detectors observe and record the results of these collisions. Founded in 1954, the CERN Laboratory sits astride the Franco–Swiss border near Geneva. It was one of Europe's first joint ventures and now has 20 Member States.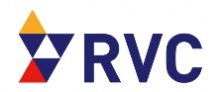 RVC
RVC
A government organization of funds and a development institute of the Russian Federation, one of Russia's key tools in building its own national innovation system. RVC was established by Russian Government on June 7, 2006 (Order No. 838-r). Its mission is to encourage Russia's own VC industry and boost capital of VC funds. RVC's role is that of a government fund of venture capital funds channeling public incentives to venture capital and financial support to the hi-tech sector, and of a Russian VC industry development institution. The mission of RVC is to ensure faster development of an efficient and globally competitive innovative system through creating a self-sustained VC industry in synergy with other development institutions, engaging private venture capital, nurturing innovative entrepreneurship and technology business expertise, and mobilizing Russian human resources. RVC's authorized capital - RUB 30 011 320 700 (about US$ 983.2 mln.) - is 100% owned by the Federal Agency for State Property Management (Rosimuschestvo).

INSCICO
INSCICO is an extramural research institution, providing applied and contract research in the fields of science and innovation commnication. The institute, the publishing house, and the academy are located at the German-Dutch border close to the university chair for International Science Communication of Prof. Gerber.

KaiserCommunication GmbH
KaiserCommunication GmbH was established in Berlin, 2002, by PR specialist Guntram Kaiser and advertising expert Werner Dörfer. It is a medium-sized, international, full service public relations agency. The company offers services of the highest quality focused on client satisfaction, at competitive conditions. At the core of the cmpany values lies genuine respect for the client, knowing that in today's fast-paced world efficient communications solutions, tailored to the clients' unique needs are essential. KC delivers these solutions by maintaining a close partnership with clients. KC clients include companies, ministries and associations from Germany, Asia, Russian speaking states and Scandinavia. KC supports its clients on local, regional, national and global levels in areas such as corporate and government relations, issues management, public affairs and diplomacy, and crisis PR.