Speakers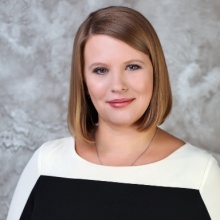 Dina Nemyrovych
Chief Strategic Officer at Farmak
Dina Nemyrovych joined Farmak team in May 2010. As a Chief Strategic Officer she is responsible for coordination of corporate strategy development. She is heavily involved in formation of strategic plans and corporate strategic initiatives aimed to increase capitalization of the company, improve efficiency of business processes, implement the best business practices and promote Farmak globally. Development, control and implementation of external communications and corporate social responsibility strategy are Dina's responsibilities as well. In 2011 Dina Nemyrovych supervised implementation of SAP ERP system aimed to improve management processes.
Dina has more than 13 years of experience working for the Big Four (audit firms) such as Ernst & Young and Deloitte. In Deloitte Dina was a partner in audit and a leader of Consumer Industrial Product Group in Ukraine. In 2009-2010 she served as Deputy Chairman of the Board for Economic Affairs in Ukrplastic Company. From 1996 onwards Dina Nemyrovych is a certified auditor of Ukraine.
2012 — MBA degree from Edinburgh Business School of Heriot-Watt University, Great Britain.
Since 2002 — chartered certified accountant and a member of ACCA (Great Britain).
1991 — graduated from the Kyiv National Economic University with a degree in Finance.
Chief Strategic Officer at Farmak