Speakers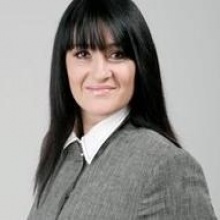 Olga Gerasimyuk
First Deputy Chairman of the Council
Olga Gerasimyuk has more than 30 years working experience in the media sector - in famous publications, news agencies and TV channels.
During 8 years she was an author and a host of the most popular talk show in Ukraine No Taboo.
Olga Gerasimyuk became the first woman - a top manager of the national TV channel in Ukraine, when she was appointed a producer of the TRC "Studio 1+1". The Member of the Parliamentary Assembly of the Council of Europe, the Member of the Monitoring Committee, Political Committee, Subcommittee on the media. She also is a Member of the Union of Journalists, Honored Journalist of Ukraine. She received numerous awards and honors for television festivals, contests and prizes.
First Deputy Chairman of the Council