Speakers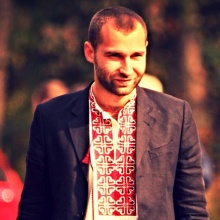 Danila Lavrenov
Head of PR department in NNEGC "Energoatom"
Danila Lavrenov is a Head of PR department in one of the largest state-owned energy companies in Europe.
Danila graduated from the Kyiv National Taras Shevchenko University with a Master's degree in Political Sciences, and the European University with a Master's degree in Economics. He remarks his research interests as political lobbying and crisis management. Currently he continues teaching political sciences in the Kyiv National Taras Shevchenko University.
Danila Lavrenov began his career as a political analyst, and later as political strategist. Over time there have been about 20 election campaigns in Ukraine on his experience. He also worked with private and public companies in the field of promotion, information warfare and crisis PR.
After that he worked in the private sector holding the posts from chief specialist to the top positions of financial companies. Main spheres of Danila's activities – information support of merges and acquisitions of business, risk management.
Since 2014 he holds the position of head of PR department in NNEGC "Enegroatom", analyzes public acceptance of company's reputation, develops anticorruption programs and integrating tools for stakeholder engagement.
Head of PR department in NNEGC "Energoatom"