Speakers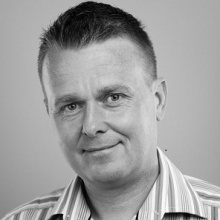 Henning Drager
Sustainability and CSR Partner at BDO Ukraine LLC
Henning Dräger is a sustainability expert, corporate advisor, writer, public presenter and established European climate change campaigner. For more than 16 years he has worked for change toward more sustainable corporate strategies and practices working with prominent multinationals, SMEs, NGOs and public organisations.
From providing ecology experiences for professionals, to making the case for renewable energy, to orchestrating international campaigns for corporate action on climate change, his work has sought change at many levels.
Henning currently works as Director for Global Business and Investor Engagement to the International Integrated Reporting Council (IIRC) being seconded from BDO International. Henning previously worked as Sustainability Director for the Association of Chartered Certified Accountants enabling the company to join the IIRC as the first professional accounting body.
Working as Executive Sustainability Advisor to Friends of the Earth UK he planned and coordinated the Big Ask campaign, which significantly contributed to the passing of the UK's world-leading statutory greenhouse gas emissions reduction targets set out in the Climate Change Act 2008.
As Goldman Sachs' Sustainability Risk Manager Henning was responsible for designing and managing the company's first global sustainability management system including the innovative triple bottom line (financial, social and environmental) risk matrix for all Goldman projects. Henning advised among others Cargill, Chevron, Novo Nordisk, Rio Tinto, Siemens and BASF on effective plans for the integration of sustainability into their business strategies.
Henning frequently speaks, writes and lectures on sustainability and Integrated Reporting questions. His latest project is developing a practical guide for SMEs to engage with Integrated Reporting.
In 2010 he was declared an Honorary Fellow by the International Society of Sustainability Professionals and in 2012 an Honorary Fellow of the International Association for Ecology. Henning is currently a trustee for the Centre for Alternative Energy in Wales.
Sustainability and CSR Partner at BDO Ukraine LLC