C4F Awards 2013
Image of the Future - nominees
Visualization has become the language of the future. Nominees for this award are professionals who create stunning images and develop the visual communications of the future.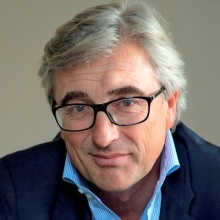 Alfred Koblinger
Alfred Koblinger received the C4F-Davos "Image of the Future" award for his great contribution as a leading expert in the Marketing & Advertising business sector worldwide.
Fred Koblinger, as they usually call him, is the CEO of BBDO Holding (Austria). Once undoubtedly the pioneer of Direct Marketing in Austria today is one of the most senior ad personalities in Austria and well respected internationally.
He is frequently giving speeches at Worldwide Marketing & Advertising Congresses and was twice jury member in Cannes, in 2005 President of the Direct Lions Jury. He also led the juries for Eurobest in 2006, in 2007 at the Dubai Lynx Awards and in 2009 at the Spikes Awards in Singapore.