Speakers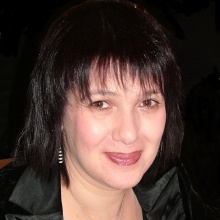 Zosia Gerchikova
Managing partner of "Top-Management Consult" group
Zosia Gerchikova
Managing partner of "Top-Management Consult" group
Areas of Expertise:
Strategic management
Shareholders relations, effective corporate governance
Lean Management
Executive coaching
HR management
Achievements:
Owner, managing partner of one of the first strategic business-consulting companies in Russia (from 1999); focusing on development of strategies and implementation.
The author of a number of innovative management technologies in several spheres of activity: owner's strategy, enterprise reorganization, HR management, Lean Thinking-management, etc.
The Leader of more than 50  successfully fulfilled large consulting projects from 1999 to 2012 (duration 10-15 months) for Russian production corporations.
Degrees, ranks and diplomas:
Awarded with the National "Olympia" award – for the Business Woman of the year (2005)
More than 30 notes of thanks from corporate clients.
Awards and diplomas for the best reports at specialized Russian and international business-conferences.
Executive coaching and supervision experience:
Strategic Executive coaching (SEC) Program for the Russian owners and top-managers since 2002
More than 30 clients for the SEC Program – average 6 months coahing projects for Russian large and middle businesses. Main clients – owners, CEOs, top-management.
Supervision group coaching program since 2009. Mainly groups of CEOs, Project managers and HR directors. Each group is in supervision for 6-10 months.
Supervisers training Programm developed and started from 2012
Education:
International company "PRODUCTIVITY" USA (branches in Europe and Asia), which has dealt with Lean Thinking for more than 20 years. Leading consultant, having passed two levels of certification in Lean Thinking in 2004-2005.
Sertificate as coach and supervisor – ECC 2009
Educational program on leadership IMD (Switzerland), 2002.
Canterbury business school (UK) in 1991-1992: Certificates on HR management and Management accounting.
Leningrad (Saint-Petersburg) State University, graduation in 1985 – applied mathematics and management processes; mathematical methods and mathematical models in economics and sociology.
Experience:
Managing partner, General Director of the group of companies "Top-Management Consult", 1999 at present.
Vice-president for HR, Joint-stock Company "VympelCom" (Bee-Line) (activity within consulting project of McKinsey group).
HR manager, Trade holding Group of companies "Vremya" (Wholesale trade in harmaceuticals)
Director of Siberia representative office of "AB SANDVIK International" (Sweden), 1992-1997.
Director for innovations, manager of projects of Novosibirsk Television Company, 1987-1992.
A Junior professor of higher mathematics in Novosibirsk Institute of national economy, 1985-1987.
Unions:
A member of International Association of Consultants for organizational development IODA;
A member of Russian Association of Consultants for management and organizational development AKUOR;
A member of Russian Club of HR – specialists (Club-III)
Publications and reports:
More than 20 articles on strategic management  (1998-2012);
More than 100 seminars and trainings (1997-2012);
Developer of tools and approaches in the sphere of Operational Excellence, Org Development and HR management;
More than 40 reports and speeches on international and Russian management conferences (1995-2012)
Managing partner of "Top-Management Consult" group