Speakers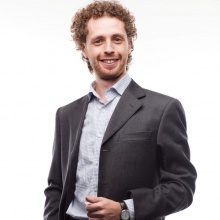 Jacob Minevich
Chief Executive Officer and Partner at R.I.M. Porter Novelli
Jacob Minevich has been working in the communication consulting sector for more than 15 years. Possessing an extensive experience in implementation of a wide range of projects, Jacob specializes in development of communication strategies, corporate reputation management, company and product positioning, branding and re-branding support, communication risks and crisis management.
Having joined R.I.M. Porter Novelli in 2002, now Jacob is the agency's Partner (since 2007) and CEO (since 2008). Jacob is in charge of strategic development and general management of the agency, he personally consults a number of key clients and supervises the work of clients practices: Financial & Corporate Affairs, Marketing Communications, IT & Telecommunications and Public Affairs.
While working in the agency Jacob has developed and directed more than 150 communication campaigns for Russian and foreign clients. Projects supervised by Jacob are annually rated among top 50 according to the National Public Relations Award "The Silver Archer".
Before joining R.I.M. Porter Novelli, Jacob worked in Rakours-PR Communication Agency, the press service of East Bridge Bank, and the Moscow Development Institute.
Jacob graduated in Public Relations from State University of Management (2001), received a PhD in Social Sciences (2004), and is an assistant professor at the department of social sciences of Moscow University for Humanities.
For several years Jacob has been the master of the award ceremony and the head of the expert group of the National Public Relations Award .The Silver Archer.. Jacob is also one of the founders and Executive Director of the National Council for Investment Climate Development (since 2009).
Jacob has published several works in the sphere of sociology, marketing and public communications, is a winner of the All-Russia Students. Papers Competition in the sphere of public relations development .Crystal Orange. (1998), and is a grant holder under the RF President.s program for the state support of young scientists (2004).
Chief Executive Officer and Partner at R.I.M. Porter Novelli