Speakers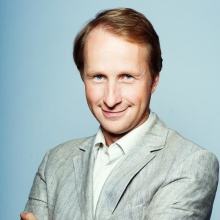 Marc Kukushkin
Leading Development Practitioner, Partner and coach at Best T&D Group (Russia)
Marc Kukushkin - Leading Development Practitioner
Partner and coach at Best T&D Group / "Best Training" (1998), "Training Boutique" (2004).
Author and director of the project "OTUMKa" (EN: REASONing, 2002), development practice (2012).
Expertise: Change Management, Strategic Advice, Leadership Development Programs, coach-training, training courses and workshops focused on development, programmes for corporate culture development, coaching.
According to the research results of "AMPLOA" (EN: Talent):
"Coach of the Year" (2006, 2011)
"Guru in the field of staff development and training" (2008, 2009)
"For contribution to the market development" (2007, 2012)
Ranked among the top 10 Russian business coaches (according to the rating of "Secret of the Firm" magazine).
Leading Development Practitioner, Partner and coach at Best T&D Group (Russia)