Speakers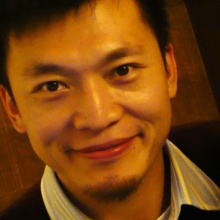 Isaac Mao
Co-Founder and Director of the Social Brain Foundation, ambassador of Sharism philosophy
Isaac Mao
http://isaacmao.com, @isaac
Co-Founder and Director of the Social Brain Foundation
Advisor to Global Voices Online, JUCCCE, Girls in Tech, GreatFire
Board Member at Tor Project, 51value.com, SOE, Ted2China, IOT EU Council
Isaac Mao is a philosopher who coined the term  Sharism, which as a new philosophy explains a fully connected world and transforms its society and human beings. He is also social entrepreneur, blogger,  software architect and researcher in learning and social technology. He divides his time between research, social works, business and technologies.
Currently, he is Director of the Social Brain Foundation, Board member at Tor Project,  Advisory toGlobal Voices Online and Board member at several web 2.0 and new media businesses. He is also co-curator at the Ars Electronica symposium.
As one of the earliest bloggers in the Chinese community, Isaac is not only co-founder ofCNBlog.org - the first evangelizing site in China on grassroots publishing, but also the co-chair of the Chinese Blogger Conference (2005 in Shanghai, 2006 in Hangzhou,2007 in Beijing, 2008 in Guangzhou). Later, the CNBlog program transformed itself into Social Brain Foundation (SBF), and aftwterwads became an umbrella grassroots media and free culture in China, covering Free Access, Free Speech and Free Thinking, exemplary projects like Ideas Factory, Memedia, Digital Nomads, Open Education and Creative Commons China (before 2006), etc.
Isaac is now investigated in applying social doctrines and technologies to expose global shadows of censorship, and also in the use of social media for improving collective intelligence and helping the whole society to evolve into a common social brain. He is the person behind the concept "Cloud Intelligence" which he put into the core discussion at the Ars Electronica 2009 symposium.
As a global bridge in civil society, Isaac is a regular speaker at the World Economy Forum, Web 2.0 Summit , Wikimania, Chinese Internet Research Conference, Ci'Num, PICNIC and other global digital culture events. He was also jury member to Prix Ars, The Deutsche Welle International Blog Awards etc.
As a trained software engineer, he has a long history in developing both business and consumer software. He worked as a Chief Architect for the Intel HomeCD project and Tangram BackSchool suite. He applied many HCI methodologies into software design processes and improved the usability of software. He later turned to Social Computing research and organized the first Social Software Forum in China.
Isaac Mao held his BS degree in Computer Science and completed the MBA training program at Shanghai Jiaotong University. He is also a pedagogy consultant to some local institutions and acts as advisor for some local hi-tech firms on their business strategies. Isaac Mao was listed as a person of "2006-2016, Map of the Decade" by the Institute for the Future. He is also Director of the Shanghai Youth Development Foundation.
Mr. Mao has caused several waves in the technology and business world especially with his open letter to Google founders, challenging the search engine giant to support anti-censorship efforts and change its China strategy. He always holds a strong voice against censorship in China and became winner of the Index on Censorship Journalism Award.
Co-Founder and Director of the Social Brain Foundation, ambassador of Sharism philosophy