Speakers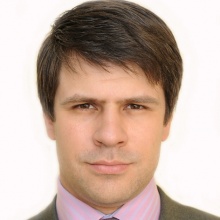 Alexander Goryunov
Press Secretary and Deputy Director of the PR department at ITERA Group
Alexander Goryunov is Press Secretary and Deputy Director of the Public Relations department at the international group of companies ITERA Group in Russia.
Alexander was born in Moscow, in 1979. He graduated as a lawyer from the State Classical Academy in 2001 and holds a linguist diploma from the Moscow State Linguistic University which he obtained in 2003. He completed his postgraduate education at the Institute of Europe RAS, specializing in international law, and he holds an MBA in Financial management issued by MIRBIS.
He started his career in 2001 as a press-secretary at FE Kremlin, at the Administration & General affairs department of the Russian President administration, and continued as a PR-head of Moscow branches first at CenterTelecom and then at SkyLink.
In 2007 he joined the team of consultants at SPN Ogilvy PR as a Corporate PR Group Head. In the period 2008-2010 he held the top PR position in Media3 and also acted as Business development director for the AiF Press-center. He joined ITERA Group in 2010.
Press Secretary and Deputy Director of the PR department at ITERA Group