Speakers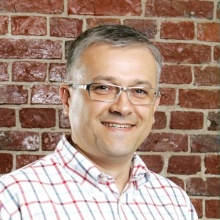 Michael Maslov
Partner at Ketchum and General Director at Ketchum Maslov
Michael Maslov is the General Director at Ketchum Maslov. As the founder of Ketchum's Moscow office, he is responsible for the strategic development and general management of the firm, and he also coordinates international contacts, oversees corporate and government affairs practice, and advises several key clients, including Philips, Google, Gazprom, Boeing and the program for Russian Federation's reputation at G8.
Prior to starting his agency in 1994, Michael worked as a public relations coordinator at the International Committee of the Red Cross (ICRC) in Moscow. Earlier he was the press secretary of the leading business school in Russia – the International Business School, Moscow (IBS MGIMO).
Michael is actively involved in developing the PR profession within Russia and the CIS and he is often invited to judge professional awards in Russia, Ukraine and Kazakhstan.  In 2003 Maslov served as the Chairman of the Russian Public Relations Consultancies Association ("AKOC"/ICCO – Russia) and represented Russia on the Board of ICCO. Maslov was also the National Chair of the International Public Relations Association (IPRA) in Russia from 2005 till 2009 and represented Russia in IPRA's Council.
Holding a PhD in political science, Michael graduated with honors from the Moscow State University of International Relations and speaks both English and Spanish.
Partner at Ketchum and General Director at Ketchum Maslov