Speakers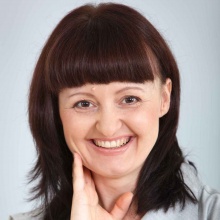 Iryna Zolotarevych
Head of PR&GR Services at AGAMA Communications (Ukraine)
Iryna Zolotarevych is Head of PR&GR Services at AGAMA Communications in Ukraine, Board Member of Ukrainian PR Association (UAPR), C4F Davos Awards Director. She chairs the Organizing Committee of the most well-known Ukrainian PR-contest "Pravda Awards". Since spring 2014 Iryna is a WCFDavos Committee member and C4F Davos Awards Director. Previously, Iryna has acted as the Managing Director of Pleon Talan.
A highly skilled professional, she has 15 years' experience in PR-industry. When striving to find the most effective solution, Iryna reaches outstanding results – her Pleon Talan team won the only Effie award in Ukraine for the PR project efficiency and got international recognition for the digital PR project Babiy Yar at IPRA Golden World Awards 2009.
Iryna initiated and implemented the project Open Communications Lab for opinion leaders meeting ex-Prime Minister Mykola Azarov. She is the author and collaborating author of over 40 PR lectures and trainings. On top of that, Iryna supervises the program UAPR for Students. Her personal achievements include the most prestigious Ukrainian award PR Leaders (Coryphei).
Head of PR&GR Services at AGAMA Communications (Ukraine)