Partners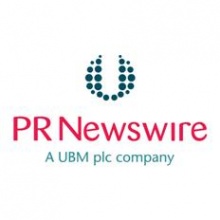 PR Newswire Asia
PR Newswire is the premier global provider of multimedia platforms that enable marketers, corporate communicators, sustainability officers, public affairs and investor relations officers to leverage content to engage with all their key audiences. Having pioneered the commercial news distribution industry since 1954, PR Newswire today provides end-to-end solutions to produce, optimize and target content – from rich media to online video to multimedia – and then distribute content and measure results across traditional, digital, mobile and social channels. Combining the world's largest multi-channel, multi-cultural content distribution and optimization network with comprehensive workflow tools and platforms, PR Newswire enables the world's enterprises to engage opportunity everywhere it exists. PR Newswire serves tens of thousands of clients from offices in the Americas, Europe, Middle East, Africa and the Asia-Pacific region, and is a UBM plc company.
Global Reach:
Founded in 1954, PR Newswire is the world's oldest and largest corporate information distribution service. With a global network of 600,000+ journalists and bloggers, with more than 300,000 media points, PR Newswire has a client base of 40,000+ public and private companies, organizations and government agencies worldwide, including over 50% of the Fortune 500 companies.
In Asia, in addition to the distribution service, PR Newswire provides a range of webcast solutions and related multimedia services to businesses in Asia, offering clients tools and platforms for more sophisticated engagement with target audience.
PR Newswire boasts an extensive text and multimedia distribution in Asia Pacific that spans over 19,000 media outlets and 8,200 online media channels, and its services also include media monitoring and intelligence. PR Newswire in Asia Pacific have assisted over 3,000 local and multinational companies and organizations with their media communications activities.