Speakers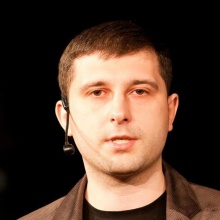 Oleksandr Krakovetskyi
Open Data expert, Ukrainian state agency of e-government, EGAP Challenge Coordinator (Ukraine)
CEO of DevRain Solutions, IT company from Ukraine which specialize in web, cloud and mobile solutions (NET, Xamarin, iOS, Android). In 2013 company got "Lead partner in creating mobile solutions on Windows Phone 8 platform" award from Microsoft Ukraine.
Microsoft Regional Director during last 8 years and Microsoft Most Valuable Professional during last 6 years. Also he was nominated as Telerik Developer Expert for several years and got "The Best Professional in Software Architecture" Ukrainian IT award.
CTO of DonorUA - automated blood donors recruitment system in Ukraine, CEO of Udonors - the most intelligent system for recruiting blood donors which won the Stockholm Startup Weekend: Social Innovation in 2016.
PhD in Computer Science. Published 20 science articles and one book about IT in Ukraine, education and R&D. His work was connected with Data Mining, information search, NER/NLP tasks.
Founded his first User Group Microsoft .NET Vinnytsia in 2005. Founded "Windows Phone 7 Rocks!" and now driving "AppClub" community for IT startups and entrepreneurs.
Open Data expert in Ukrainian state agency of e-government, community lead in Kyiv Smart City initiative, coordinator of EGAP Challenge (e-democracy IT startups contest in Ukraine). Speaker, blogger, singer and music player.
Open Data expert, Ukrainian state agency of e-government, EGAP Challenge Coordinator (Ukraine)