Speakers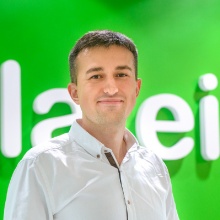 Ievgen Ruban
Co-founder and director, Salateira (Ukraine)
Co-founder of Salateira fast and healthy food chain, its inspirer, develops a chain and its expansion to new markets.
Started his career at the Ministry of Regional Development and Construction of Ukraine as a chief specialist of the Department for International Cooperation. Then obtained experience in the sales departments at Kraft Foods Ukraine and Sanofi Ukraine international companies.
Graduated from Taras Shevchenko Kyiv National University, Institute of Philology, Department of Theory and practice of translation from English. The second higher education obtained in Finances at the same university.
Co-founder and director, Salateira (Ukraine)