Speakers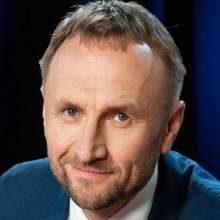 Igor Gumennyy
President and founder, UBC Group trade and industrial holding company – world leader of cooling equipment and promotion products manufacturing, Stargorod Czech breweries chain (Ukraine)
In 1993 Igor Gumennyy founded UBC Group Company, which at first provided legal services
In 1995 UBC Group started distribution of beer and beer components (raw materials, filters, beer promotion products). After crisis of 1998 a company founded its own production facilities: "UBC Cool" (development and production of equipment for cooling of beer & beverages) and "UBC Promo" (production of promotion products). Today UBC Cool is manufacturer No. 1 in the world for beer and beverage cooler production and No. 1 in Eastern Europe for cooling fridges production. UBC Promo is a European leader among enterprises, producing promotion products and World leader of ceramic beer tower market.
In 1999 A new subdivision "UBC Engineering" was founded, which specialized on design and assembly services and maintenance of food and processing factories.
In 2002 UBC Service was founded, a subdivision for maintenance and repair of equipment for beer and beverage industry. Today it is a system company which renders all type of maintenance services of products UBC Group at CIS countries market.
In 2005 a new business line "Stargorod" started its work. Now it is chain of brewery restaurants with its own traditions and culture in 5 cities. Each restaurant is for more than 500 people.
In 2006 European Bank for Reconstruction and Development entered the company capital
UBC Group is an innovation company, which in one year makes as may new developments and new products as the whole branch. The company has more than 10-years of innovation experience.
Today Igor Gumennyy is main owner and President of UBC Group. 25 subdivisions of holding company UBC Group situated throughout the world, the amount of employees is about 5000, and production facilities are situated in Ukraine.
President and founder, UBC Group trade and industrial holding company – world leader of cooling equipment and promotion products manufacturing, Stargorod Czech breweries chain (Ukraine)