Speakers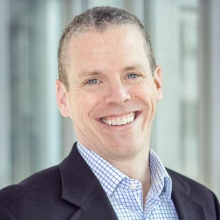 Drew O'Malley
Chief Digital Officer at AmRest (Poland)
Drew graduated with a Bachelor of Arts degree in Government from Georgetown University in Washington D.C. and holds an MBA from the University of Michigan Business School.
Mr. O'Malley was one of the first employees of AmRest. He previously has held multiple positions within the company, including Marketing Director, Czech Operations Director, KFC Brand President, Managing Director of Starbucks and Chief Operating Officer. Currently he holds the position of Chief Digital Officer.
Before joining AmRest, Mr. O'Malley worked for McKinsey & Company, American Express Company and Citibank.
Chief Digital Officer at AmRest (Poland)