Partners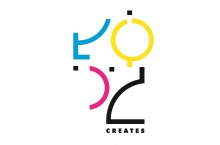 The City of Lodz
Official Partner and Host
Lodz, the former textile industry empire, today is a city of modern technologies, creative enterprises and grand events. It is a metropolis where a landscape of industrial architecture mixes with silhouettes of office buildings, production halls, culture and sports buildings.
A small settlement, that in 1423 was granted civic rights, was thriving at the beginning of the 19th century. Lodz became one of the Europe`s biggest and fastest growing textile industry centre. At that time, a new identity of the city - a promised land and a city of many cultures was created. In Lodz people of different nationalities and religions shared the same dream of a success. Despite the differences they were able to build the city together.
Today Lodz is still attracting business due to its central location, proximity to the capital, investors-friendly policy of the municipality, scientific and human resources. Lodz authorities undertake many actions in order to improve the city attractiveness - develop the airport, invest in new roads and quality of railway infrastructure. Our city choose investors from the sector of business process outsourcing, IT, house appliances manufacturing, logistics and accounting. In recent years well-known companies have located their business in Lodz: Infosys, Indesit Company, BSH, Gillette, Fujitsu Services and Hutchinson. 

Lodz constitutes a good example of revitalization processes. A few years back architects and designers brought back to life historic industrial complex of Izrael Poznański and changed it into Manufaktura - a modern trade and entertainment centre. Nowadays the biggest challenge for the city is the renovation of historic thermal power plant EC-1 together with modernization of the area which is to become a New Centre of Lodz.
The revitalization processes and good atmosphere for creativity are conducive to development of new culture-based branches in Lodz: design, fashion, film and other audiovisual arts. These new trends, comprising artistic talents, business and modern education are supported and promoted in common strategy, known as Lodz creates. Postindustrial areas become space for new festival centers, ateliers, boutiques, studios and original clubs.
Lodz offers a number of entertainment and recreation venues. At famous Piotrkowska street many events and celebrations take place. You can find here also a plenty of pubs and clubs. Those who like green areas can spend their time in one of over 30 parks, go to Łagiewniki - the biggest urban wood in Europe or have fun at Fala - a modern aquapark. Atlas Arena, a multipurpose hall, one of the biggest building of this kind in Poland, is the pride of the city. Thanks to its existence Lodz can host the concerts of the world`s biggest artists, sports games and grand fair events.
Welcome to Lodz!

The Story
Main innovator and initiator
The Story is a branding consultancy and design firm specialized in digital and visual communications. The Story offers branding and identity projects, including corporate identity, brand design, digital experience, visual information (business infographics, presentations, movies), mobile and website design. The agency is creative in more than one way, but its core is storytelling. Its offices are located in Warsaw (Poland) and St. Petersburg (Russia).

Moleskine
Innovator
Moleskine - a manufacturer of luxury notebooks and other paper products, founded in 1997 in Milan, Italy. Its production also includes planners, diaries, sketchbooks, and since 2011, leather goods such as backpacks, wallets and various accessories. Loved by writers, artists, designers and businessmen, the Moleskine notebook was an example of a perfect design and usability for decades.

LSW Lesnodorski Slusarek & Partners
Strategic legal partner
LSW Leśnodorski Ślusarek and Partners law firm has advised Polish and international corporations and social organizations since 1998. More than 50 LSW lawyers in Warsaw, Gdansk and Katowice ensure the legal security of businesses, build effective legal structures for M & A transactions and advise on intellectual property protection, as well as represent clients in litigation. LSW is the only Polish law firm affiliated to the international network of World Link for Law.

Wirtualna Polska
Media innovator
Wirtualna Polska is the oldest Polish website. The local precursor of may solutions, like XHTML, or WWW mapping and positioning. Nowadays, it is the market's leader, and a source of the most important informations for 52% of Poles, according to Reuters Institute Report for the Study of Journalism.

Dziennik Gazeta Prawna
Media innovator
Dziennik Gazeta Prawna, a reliable source of knowledge about law, taxes, economy, and the most important informations on political and social topics. Established in 2009 after a merging of two renowned Polish Journals - "Gazeta Prawna" (Infor PL) and "Dziennik" (Axel Springer Polska).

My Company Polska
Media innovator
My Company Polska – a new business magazine targeting small and medium enterprises, their owners and managers. Its goal is to help in conducting businesses, inform about most important news, and also to inspire enterpreneurs' development. Each journal contains of many various texts - histories, strategies, guides, and lifestyle content.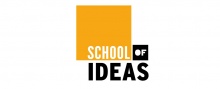 School of ideas
Idea partner
School of ideas - a faculty of SWPS University in Warsaw, dedicated to educate people willing to become active change makers, to influence their social and business environment by real actions. Not only does the school create meaningful innovations, but most of all - the generation of innovators, ready to face all the challenges of the modern world. Their graduates are business, social, public and cultural innovation designers

Engage Warsaw
Idea partner
Engage Warsaw - a group of different personalities connected with design. Associated by the will to provide the best experiences to service users. They feel a need to set us the support system for individuals responsible for public services creation and delivery. Conjoining their strengths to promote and propagate Service Design approach in public sector, they believe in effectiveness of their actions.

Deutsche Lufthansa
Special thanks to
Deutsche Lufthansa is the largest German airline and, when combined with its subsidiaries, also the largest airline in Europe, both in terms of passengers carried and fleet size. It operates services to 18 domestic destinations and 197 international destinations in 78 countries across Africa, the Americas, Asia, and Europe, using a fleet of over 260. Lufthansa is one of founding members of Star Alliance.

Swiss International Air Lines
Special thanks to
Swiss International Air Lines is the flag carrier airline of Switzerland operating scheduled services in Europe and to North America, South America, Africa and Asia. A member of the Star Alliance. and a subsidiary of the Lufthansa Group, was formed after the 2002 bankruptcy of Swissair, Switzerland's former flag carrier.

Uber
Special thanks to
Uber is a multinational online transportation network company headquartered in San Francisco, California. It develops, markets and operates the Uber mobile app, which allows consumers with smartphones to connect with Uber drivers, who use their own personal cars. Since Uber's launch, several other companies have replicated its business model, a trend that has come to be referred to as "Uberification".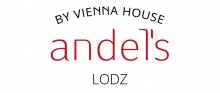 Andel's Hotel
Special thanks to
Andel's by Vienna House Lodz is impressive in all regards: historic red brick facade, remarkable location, housed in a former weaving mill on the grounds of Manufaktura - the city's premiere shopping, arts and cultural centre. The unique architecture is a skillful combination of colours and forms, design and material, warmth and hospitality.

Dziennik Lodzki
Dziennik Łódzki is the biggest and the oldest newspaper of the Łódź's region. It is published since 1884, six days a week. Its main topics are society, culture and business.
At Dziennik, you can find passionate articles about Łódź and its region, reliable information, balanced opinions. The newspaper is the regional media leader, just like its online daily magazine.