Speakers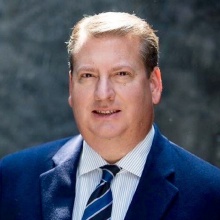 Brian Mefford
founder of The Committee for Open Democracy, official observer in more than 30 foreign elections in 9 countries of Eastern Europe (USA)
Brian Mefford is a business & political consultant who is based in Kyiv, Ukraine. Named by the Kyiv Post Newspaper "one of the 20 Most Influential Expats in Ukraine", Mefford has lived and worked in Eastern Europe continuously for more than 17 years. His experience, skills and network of contacts make him an asset and resource to any business, government, individual or organization that wants to work successfully in the region.
Born in Barstow, California, he is a graduate of Southern Arkansas University in Magnolia, Arkansas, with a Bachelor's of Business Administration degree and an emphasis on finance.
In the spring of 1999, Brian joined the International Republican Institute (IRI) as Resident Program Officer in Kyiv, Ukraine. For over a decade, Mefford trained, advised and consulted thousands of political activists and governmental officials in Ukraine, Georgia, Azerbaijan, Moldova, Belarus, Kyrgyzstan, Romania, Croatia, Serbia, and Macedonia on topics including political party development, grassroots organizing, membership recruitment, fundraising, communications, public relations, and public opinion research. He also conducted in-depth political assessments in numerous countries including Iraq, Macedonia and Bangladesh. Brian served as the Ukraine Country Director, worked in every region of the country and also opened IRI's Odesa, a Ukrainian regional office, in 2008.
In 2009, Mefford managed an international consulting team working for the Ukrainian President Victor Yushchenko. After Yushchenko's term as President was completed, Brian established The Committee for Open Democracy, a non-profit organization that monitors international elections for their adherence to democratic norms. As a veteran in international election monitoring, Mefford has officially observed more than 30 foreign elections in 9 countries, including: Ukraine, Georgia, Lithuania, Moldova, Macedonia, Slovenia, Albania, Sri Lanka and Mongolia. The Committee for Open Democracy has quickly become a leader in the election observations n Eastern Europe. Brian serves as the Executive Director of the organization.
founder of The Committee for Open Democracy, official observer in more than 30 foreign elections in 9 countries of Eastern Europe (USA)