Speakers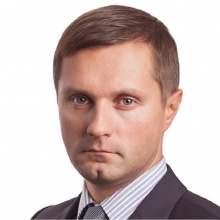 Yuriy Terentiev
Head of the Antimonopoly Committee (Ukraine)
Since 2015, he has been the chairman of the Antimonopoly committee of Ukraine.
He is one of the most experienced legal advisers to big businesses, with over 15 years of experience. He was a lawyer at DML-Law Consulting Ltd, a legal counsel at the representative Ukrainian office of «Bristol-Myers Squibb International Ltd.» and  the «U.P.S.A. Medicŕ Ukraine» LLC, and a legal counsel at the Ukrainian branch of JT International. For more than 10 years he had obtained senior management positions (Head of Legal, Head of Financial Controlling, Head of Expansion Coordination, Head of Compliance and Internal Audit) at METRO CASH AND CARRY - Ukraine. He was also the general counsel (deputy CEO on Legal Affairs) at ArcelorMittal Kryvyi Rih.
Yuriy graduated from the Institute of International Relations of the Kyiv National Taras Shevchenko University, holding a Master's degree in International Law as well as a Diploma for a translator/interpreter from English. Later, he graduated from the Kyiv National Taras Shevchenko University, Institute of Graduate Studies, and received his Diploma in Finance.
Head of the Antimonopoly Committee (Ukraine)