Speakers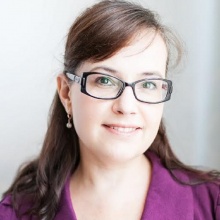 Nataliya Nemyliwska
Director of the NATO Information and Documentation Center in Ukraine (Canada)
In February 2011, Nataliya was appointed Director of the NATO Information & Documentation Centre in Kyiv. As Director of the Centre, Natalia has been responsible for developing and implementing programs and activities for advancing the general Ukrainian knowledge and understanding about NATO and its main tasks and priorities. In 2014, Natalia launched a new strand of activity for the NIDC in the sphere of strategic communications.
Prior to arriving in Ukraine, Natalia has also worked for the Ontario Provincial Government in Canada.
She speaks English and Ukrainian fluently, with a good working level of Russian. She holds a BA degree in International Relations and an MA degree in Russian and East European Studies, both from the University of Toronto.
Director of the NATO Information and Documentation Center in Ukraine (Canada)