Speakers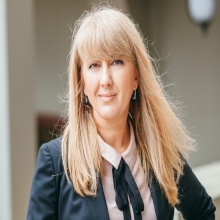 Natalia Bondarenko
Head of the Information and Public Communications Office of the National Bank of Ukraine (Ukraine)
Nataliia Bondarenko has over 20 years of experience in managing communications and outreach, including more than 17 years in the banking sector.
Nataliia Bondarenko's key accomplishments include successful implementation of communications and marketing projects.
Her professional expertise includes anti-crisis communications and building a strategic communication framework.
The Marketing Media Review ranks Nataliia among the top PR Specialists in Ukraine.
Head of the Information and Public Communications Office of the National Bank of Ukraine (Ukraine)