Speakers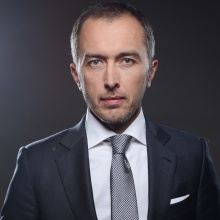 Andriy Pyshnyy
Chairman of the board of "Oschadbank" (Ukraine)
Andriy Pyshnyy joined "Oschadbank" in 2000 as the Head of Legal Department, and in 2014 became Chairman of the Bank.
For several consecutive years has been engaging in comprehensive modernization of the Bank based on the Bank's Development Strategy and action plan for its realization developed in cooperation with PricewaterhouseCoopers.
Andriy's experience is not limited to the banking sector, but also includes political and parliamentary activity. He was PM of Ukraine of VII convocation, and since 2012 is the first deputy chairman of the Committee on Rules issues.
Andriy Pyshnyy initiated a number of social projects. In particular, he initiated the foundation of Vidchuy (Feel) Public Association, which helps to adapt the people who lost their hearing or children born deaf. Andriy is  an active driver of the philosophy of inclusive society, thanks to which "Oschadbank" became one of the first banking branches in the Eastern Europe that are fully adapted for people with special needs. Is the co-author of the charity project The Art That Rescues that is implemented jointly with Mystetskyi Arsenal and voluntary organizations to help soldiers wounded in ATO and residents of front-line areas in Donbass, especially children.
Chairman of the board of "Oschadbank" (Ukraine)