Speakers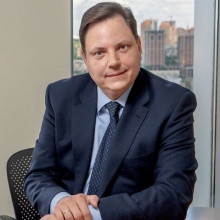 Andy Hunder
President, American Chamber of Commerce in Ukraine - ACC (UK)
Since 2015, Andy Hunder has been acting as President of the American Chamber of Commerce in Ukraine (ACC).
He is a native Londoner who over the past two decades has become a recognized-in-Ukraine leading specialist in Public Affairs, Communications and Government Relations. He has a wide experience in business-management, including senior positions at GlaxoSmithKline and UMC (now MTS Ukraine).
Since 2010, Andy Hunder has been the Director of the Ukrainian Institute in London andhe is regularly spoken to on Ukrainian issues - as an expert on international media. He has been interviewed more than 100 times on top international TV and Radio stations, including the BBC, CNN, Sky News, Bloomberg TV, ITV, Al Jazeera and others. He has spoken on the current Ukrainian affairs and issues at the Houses of Parliament, the House of Lords, Oxford University, the London School of Economics and the University College of London.
Hunder founded and managed the functioning of a London office of magistrates for a Ukrainian law firm and later - "Sayenko Kharenko", where he was Head of Government Relations. These Ukrainian law firms in London served as a guide for the foreign investors looking for business opportunities in Ukraine.
President, American Chamber of Commerce in Ukraine - ACC (UK)